10 great plants to give as gifts
Gifts are token of love, given to loved ones on their special occasions. Gifting a plant, is certainly a good idea where each plant and its each variety denotes a special meaning. Let us discuss about 10 great plants to give as gifts and benefits of gifting a plant.
Benefits of gifting a plant
Plants brings happiness
Improves health and creates a good environment
It helps in reducing stress
It is budget friendly and saves money
Plants last for a longer time if taken good care
10 great Plants to give as gifts
1. Lucky Bamboo
Due to its rich symbolism in the field of Feng Shui research, Lucky Bamboo is one of the most liked gift suggestions. Depending on how many stalks there are and how they are arranged, the plants might signify a variety of things. For instance, a plant with one stalk denotes dedication, whereas one with nine or more stalks denotes fortune and prosperity.
When positioned correctly, it is also believed to improve the flow of positive energy in the home and workplace. Lucky bamboos require little sunshine and are relatively simple to maintain. To make it survive longer, you must put the roots in a bowl of water with some ornamental stones.
2. Chinese Money Plant
Chinese Money Plant, an indoor plant represents money, prosperity, and good fortune. It is the ideal present choice for those who are launching a new business or endeavor and symbolically wishes them luck. With its round, green leaves, the plant is truly adorable.
You must place the plant in indirect sunlight because it is intolerant to intense heat, and water it when the soil starts to dry out. New leaves and lovely flowers will also be encouraged by a monthly fertilizer. It is a right choice for home decor. With sufficient care, it is said that Chinese Money Plant can live for almost 10 years.
3. Aloe Vera
Aloe vera is a resilient, succulent plant that is also quite simple to grow. It flourishes in direct, strong sunlight and only needs watering once every three weeks. Egyptians referred to the aloe vera plant as the "plant of immortality" and it has a wide range of therapeutic uses. It can placed indoor as well as outdoor.
Aloe vera is a representation of beauty, healing, and protection since Cleopatra attributed it to giving her the healthy, lovely skin she had. It is the ideal present for someone who values holistic health and for someone you want to show you care. These qualities makes Aloe Vera, one of the healthy plants to give as gifts.
4. Rose Plant
One of the most popular plant gift choices for events like birthdays and anniversaries is a rose plant. Roses have a variety of symbolic meanings, including love, friendship, gratitude, beauty, and purity, and the interpretations change depending on the flower's color.
Red rose signifies love, pink rose signifies gratitude, white rose signifies purity and honesty, etc. The rose plant only needs significant sunlight, frequent watering, and pots with sufficient drainage channels, so the maintenance instructions are straightforward. If you want to promote better flowering, you can also apply a little fertilizer.
5. Lavender Plant
An aromatic plant, lavender produces lavender-colored flowers with a pleasant scent. The leaves and blossoms have several health advantages, including reducing stress and chronic discomfort and promoting restful sleep. The lavender plant is a perfect gift for those who need to relax because it represents peace and tranquility.
The plant needs proper sunlight and weekly or biweekly watering. It is one of the finest plants for interior decoration. Be cautious not to overwater. Trim dead leaves and stems occasionally. Additionally, it is considered to be anti-inflammatory and has antiseptic effects. Like other members of the mint family, lavender is effective at averting off insects like ticks, fleas, moths, and mosquitoes.
6. Bonsai Plants
One of the most popular plant gift suggestions for weddings, birthdays, and other special occasions is a bonsai plant. These tiny plants stand for affection, appreciation, wealth, and ties to the family. The deeper the symbolism and meaning, the more specific the plant species.
When given routine care and maintenance, such as watering the leaves and pruning, bonsai plants become the focal point of the space and can live for a very long time. Depending on the type of plant, different care instructions apply, and it is strongly advised to hire a professional for wiring or repotting. It can be kept as good home and office décor.
7. Cactus Plant
A resilient species that can endure the worst conditions is the cactus plant. The cactus plant is a representation of perseverance because of its toughness and endurance. Because it can survive in hard environments and is thus representative of a mother's undying commitment, and the cactus flower is a symbol of maternal love.
The exterior thorns serve as defense against external threats like negativity or other physical difficulties. Cactus is a wonderful plant gift for people who are true fighters in every circumstance because of its rich symbolism. You can pick from a variety of cacti species that develop into unique shapes and some even produce colorful flowers.
8. Orchids
Orchids are the one of the elegant plants to give as gifts, to recognize a person's significant life achievements because they stand for love, beauty, luxury, and eternal charm. Because they are believed to bring luck to every home they reside in, orchids are unique gifts.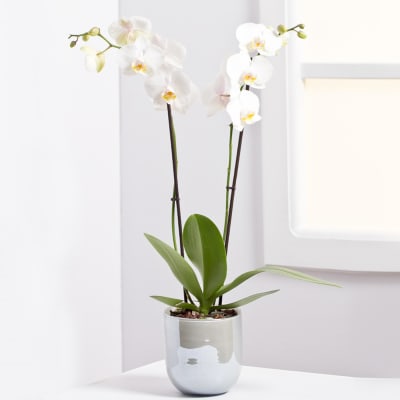 Orchids warms everyone's heart, and orchid plants help lessen anxiety and give people peace and happiness. The best feature is the abundance of available colors, each of which has a deep meaning. Place the plant in direct sunlight and give it fertilizer like orchid mix once a week to ensure that it grows healthy.
9. Monstera
These plants are endlessly satisfying, making them the ideal gift for individuals who are new to indoor gardening. When placed on a plant stand, they create an outstanding feature in any area and require no maintenance. They also grow quickly and have stunning architectural features. It gives every living space a touch of the tropics.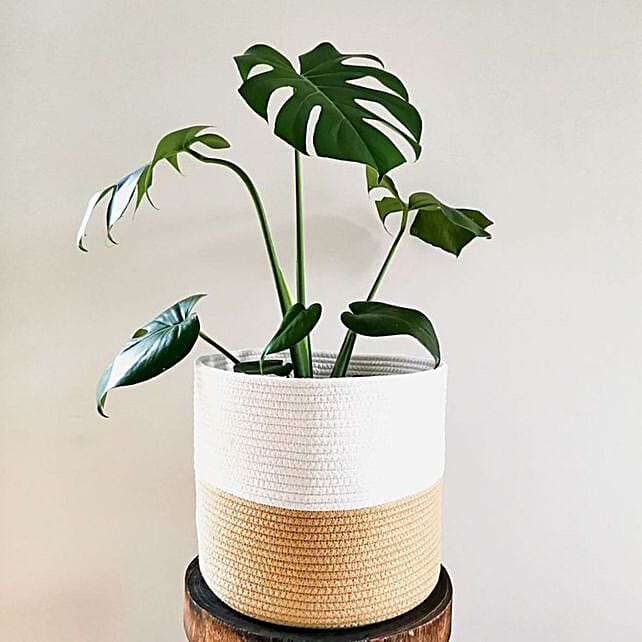 The plant is a perfect gift for someone who values their family because it represents loyalty, respect, and longevity. In shaded, warm, and humid environments, monstera typically produces huge leaves with natural holes. Because it climbs, a trellis can provide strong support. Make sure the buyer has enough space for the plant before purchasing it, though, as Monstera is renowned for growing swiftly and to big sizes.
10. Succulents
Succulents are drought-tolerant plants that may flourish even in the most unfavorable environments. They feature delicate leaves with a variety of colors and forms that store water for survival. Succulent is generally recognized as a representation of tenacity, strength, and unselfish love. It is an ideal gift for loyal friends and to the ones who shows unconditional love. Instead of thoroughly soaking the roots, it's best to softly mist the soil while watering a succulent. As the plants prefer warmer temperatures, place them in direct sunshine.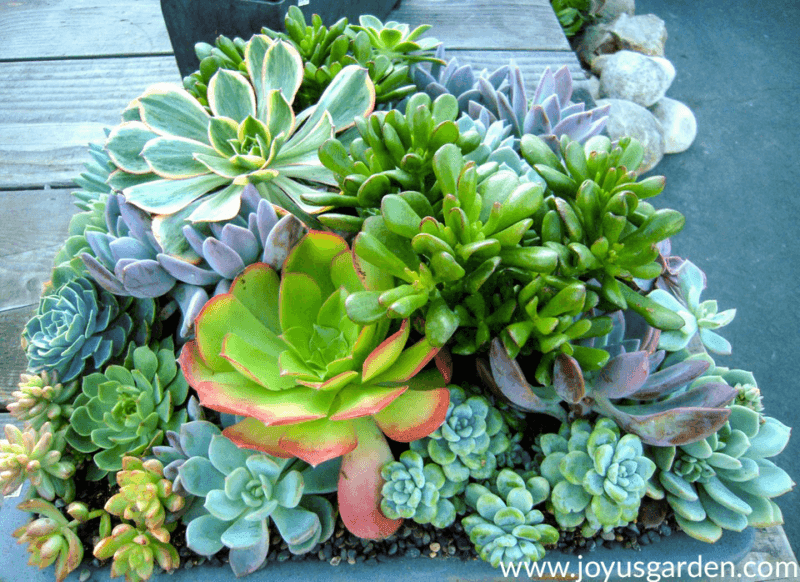 Let us know what you think of the list and your preferred plants to give as gifts.