5 Amazing Ragi Recipes for babies
Ragi contains a significant amount of essential nutrients like calcium, proteins, fiber, iron, etc. It is considered as a superfood for babies and growing kids. It can be easily made into healthy and tasty snacks for kids. Let us discuss about five ragi recipes for babies.
1. Ragi Porridge
In a pan, add 2 tbsp of ragi. Then pour in 3/4 cup of water. With a whisk, thoroughly combine it to prevent lumps from forming. Add a half tsp of ghee. Cook the ragi on a low to medium temperature for five minutes, or until it is thoroughly cooked and shiny. While cooking, stir it often to prevent sticking to the pan. After cooking, stir in the dates powder. Mix it well. Cook it for an additional 2 to 3 minutes while stirring continuously. Switch off the flame after the dish is complete.
Different types of Olive Oil and their uses

Read
2. Ragi Dosa
Rice flour and ragi flour are measured. Have it prepared. Ragi flour, rice flour, minced ginger, cumin seeds, scraped coconut, etc. are taken in a vessel. Water should be added gradually while being thoroughly mixed to prevent lumps. The batter's consistency should be similar to conventional dosa batter not too thick or runny. Place aside.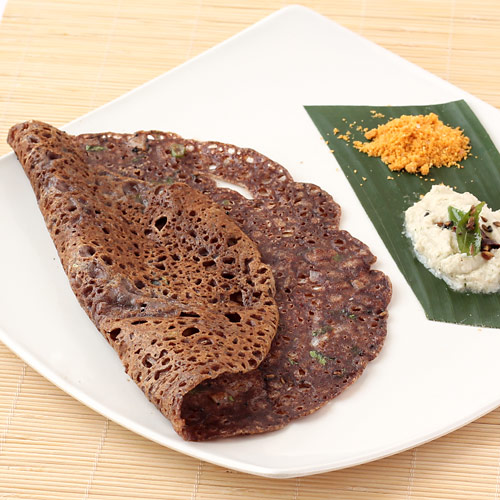 A laddle of batter is created by adding it to a hot dosa tawa and spreading it out. Spread out evenly. Pour some oil. Five minutes of browning on one side under cover is sufficient before flipping the dosa. After 2 more minutes of cooking, remove from tawa. The remaining batter will require the same procedure.
3. Raggi ladoo
The peanuts are roasted, then kept aside. Ragi flour should be roasted until it emits a potent aroma and darkens in color. Now combine the jaggery powder, roasted peanuts, and ragi flour in a mixer or blender and blend thoroughly. Apply ghee to your palms and roll the mixture into balls.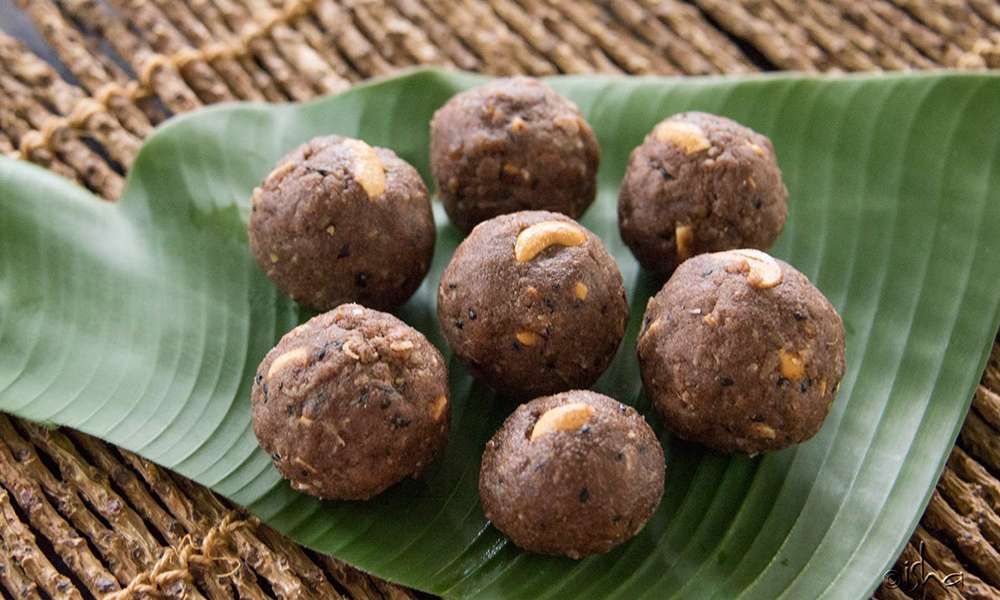 4. Raggi Malt
It's simple to make and the ideal wintertime immune booster. To one cup of water, add two tablespoons of sprouted ragi powder. Boil and reduce this. Stir thoroughly to remove any lumps. It should become shiny in appearance. Now stir in a tablespoon or two of jaggery powder and one cup of milk before serving.
5. Apple Ragi Porridge
The apple should be cleaned, peeled, and diced. Apple cubes should be finely pureed. It is advised to steam the apple first before pureeing it for young infants. Make sure there are no lumps while combining the water and ragi powder. Cook the ragi mixture steadily over low heat. Add the apple puree and continue cooking for an additional 2 minutes after the ragi is finished cooking. After adding the ghee, stop the flame. Serve warm.
Get Organic Ragi Flour
Natural Ragi Powder is also known as Nachini Flour or Satva / Kodra / Taidalu / Kezhvaragu / Finger Millet Flour. This is easy to digest for babies, kids and can be be used to make porridge, halwa, roti, dosa or idli. You can use the flour to create the above amazing Ragi Recipes.