5 Emerging Startups from the Indian Hinterland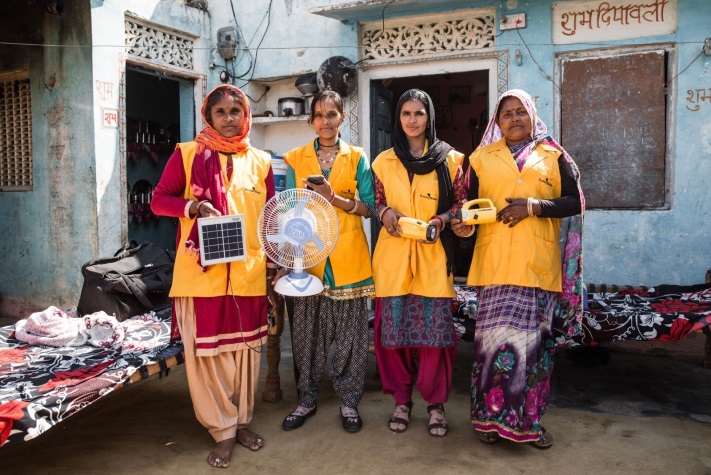 Bharat has been hit hard by the global pandemic followed by nationwide lockdown in phases which brought economic activity to a halt and left people jobless in both formal and informal sectors. Poor accessibility, awareness, failing health infrastructure, scarcity of resources, clean drinking water, electricity, and education adds to the list of crises in rural people's lives.
Even as the Bharat versus India debate continues, Rural India continues to lag Urban India on every parameter of progress, be it GDP, employment, literacy or health. Even as NGOs and the government make efforts to bridge the urban-rural divide,social startups have come to the fore to help rural lives.
Startups are unlocking rural business from rural agritech startups to healthcare and beyond. They have successfully created economic opportunities and enabled rural connectivity. Amidst the pandemic these startups have been instrumental in uplifting the rural sector alongside addressing the Covid-19 challenges in everyday spheres of life. These startups have witnessed exponential growth overcoming the challenges of business in Indian hinterland impacting livelihood.
Vidyakul:
Established in 2018, Vidyakul is one of its kind interactive vernacular e-learning platforms that enables teachers to create online courses for K-12, JEE, NEET, AIIMS in tier-II & tier III & IV cities. Vidyakul is working on preparing study material, video lectures, study notes & online tests by analysing last 10 years' exam papers & NCERT books with the best teachers across India.
Vidyakul offers live lectures and pre-recorded courses (from Class 9th- 12th in Hindi, Gujarati, Marathi, and Hinglish) to help state board students learn academics. Right now in India there are more than 1.8 crore confirmed cases of Covid 19 and many of them are coming from Tier II, III & IV cities, so Vidyakul decided to give classes on mental pressure control to students whose families got affected by this Virus and also start an awareness campaign on its platform to build awareness on this pandemic.
The company also decided to bear all the expenses of their Tutors (Vaccines, Food, Medical bills and Travel) and also decided not to cut any salary of teachers who tested positive.
Frontier Markets: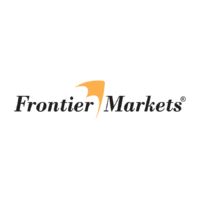 Frontier Markets, headquartered in Jaipur, Rajasthan is a social tech enterprise that aims to simplify rural lives. It is an end-to-end commerce platform that provides last-mile products and services, delivered at the doorsteps of consumers in villages through an assisted commerce model run by rural women entrepreneurs called Saral Jeevan Sahelis.
Frontier Markets is currently operating in 2500 villages in India, with 20 micro distribution hubs managing 10,000+ Sahelis using their app called the Meri Saheli App, to facilitate access to products and services in agri, digital inclusion, home appliances, clean energy solutions, since covid, essential services, and finance to over 350,000 households.
Leveraging technology on their platform they are generating employment opportunities and last mile connect with quality products at affordable prices. The startup is successfully empowering women with financial independence and dignity in their communities.
HESA India :
Hesa is a Hyderabad based Rural Tech start-up connecting Bharat with India phygitally is redefining rural commerce by providing Last Mile Physical & Digital Connect to Rural India. Hesa's integrated B2B marketplace aggregates and connects both the ends and enables buying and selling with an almost 'doorstep access'.
Hesa's "Phygital", (read as a physical network of village level entrepreneurs (VLE) assisted by a digital commerce platform at every village) approach are the two key aspects that are enabling businesses to reach, showcase, demonstrate, convince and transact with their rural target audience.
For the rural population, Hesa is providing access, enablement and employment opportunities at scale, leading to empowerment. They have a network of more than 7000 village level entrepreneurs. Hesa has implemented several covid relief programmes and is empowering rural livelihoods with its unique value proposition.
Gramophone:
Indore based agritech startup Gramophone founded in 2016, is striving to create a difference in farming by bringing timely information, technology and the right kind of inputs to achieve better yields for farmers. It allows farmers to buy genuine crop protection, crop nutrition, seeds, implements and agri hardware at their doorstep. It improves productivity and enables farmers to sustainably increase their income from agriculture. So far, Gramophone has helped over 8 lakh Indian farmers increase their crop yields, garner greater revenue and indulge in intelligent farming practices. The company has mapped 2.5 million acres of agricultural land out of 160 million hectares of arable land and have delivered products in more than 20,000 villages. The company also launched a krishi mitra app in 2018 which has seen more than 2 lakh app installs and have solved more than 1 million agronomic queries.
Gramin Healthcare:
The Gurugram- based health care startup, Garmin Healthcare, has made covid relief kits accessible to people in India. The startup has come up with a 24*7 Covis-19 hotline, run by clinicians, nurses and doctors. The startup has close to 1000 villages across Haryana, Bihar, UP, West Bengal and some parts of Maharashtra and Meghalaya.
Gramin has set up 500 pharmacies for its 1000 villages. These pharmacies allow patients to make a telemedicine call, collect blood samples if needed. There is a severe lack of medicines and oxygen concentrators, to bridge this gap of resources the startup is connecting rural areas with credible sources. The startup aims to spread awareness about covid educating the rural community about the necessary precautions and treatment.