Adidas x Allbirds release Futurecraft Footprint shoes that display Carbon Footprint
Adidas in collaboration with Allbirds has recently launched the Adizero x Allbirds 2.94 kg CO2e — an ultralight running shoe with their lowest carbon footprint to date. The shoe has been launched in four exciting new colorways, is the most widely available drop yet from the adidas x Allbirds collaboration.
The FUTURECRAFT.FOOTPRINT series, which was launched last year, seeks to demonstrate that low-carbon running shoes can be delivered at scale. Each of the Adizero x Allbirds 2.94 kg CO2e shoes equate to just 2.94 kg CO2e per pair, meaning it remains the only adidas and Allbirds performance model to go below 3 kg CO2e.
Each shoe has been colored with no dye – a method that uses the material's natural color to help reduce water consumption.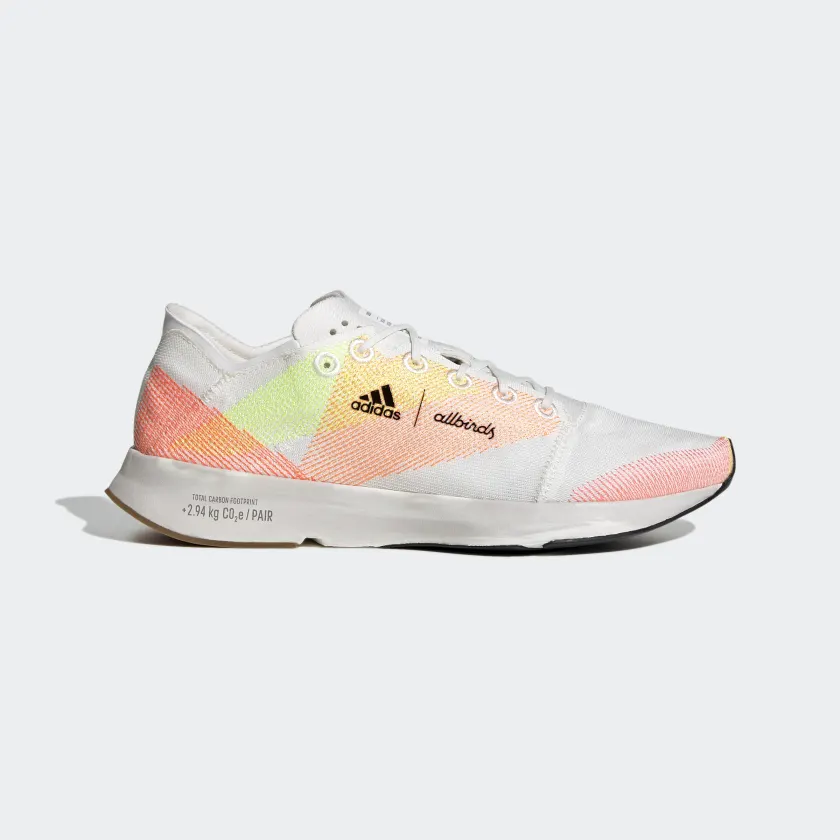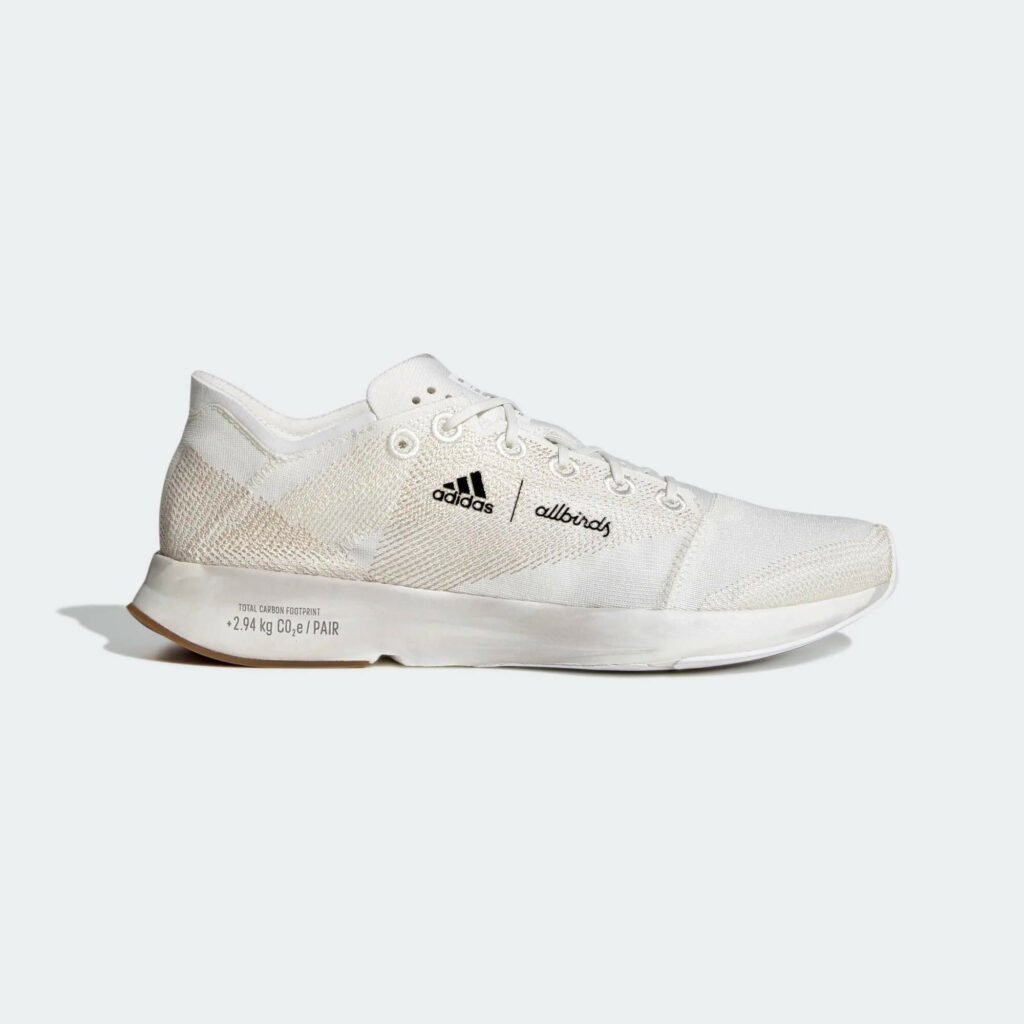 The ADIZERO X ALLBIRDS 2.94 KG CO2E features:
Bio-based EVA – The midsole is made with 17% plant-based content derived from sugarcane offering a low-carbon component, developed in part with natural materials. The sockliner uses 46% bio-based sugarcane content and the tongue + heel foam uses 17%.
Outsole innovation – The outsole, which is made with 10% recycled rubber, is extremely lightweight and minimalistic. With a thickness of 1-1.2mm, it is designed to reduce the CO2 footprint compared to conventional outsoles.
Removal of the torsion bar – Removing the torsion bar completely has saved material and resulted in a higher flexibility during the transition phase while on the run.
Tangram design creation – Both the upper and the outsole construction are inspired by the Tangram Principle – a design method that creates the visual impression that the upper material and the outsoles have been put together like a puzzle of individual parts. This means that all individual parts in their entirety should achieve as little scrap as possible in production in order to reduce waste.
Upper material – The upper is made with 77% recycled polyester and 23% natural lyocell—a fiber made from sustainably grown wood—designed to create a smooth, lightweight upper that lives up to performance expectations with a reduced carbon impact.
Features with 100% recycled polyester – The lining, laces and embroidery all feature 100% recycled polyester.
Carbon footprint callout for transparency – A nutrition list on the tongue reflects the carbon footprint of each lifecycle stage, including the total carbon footprint of the entire project from cradle to grave.