Amouve: Organic Cotton Bed Sheets & Bath Towels
If Organic is a concept that is slowly making its place in your wardrobe & kitchen, now it's all set to take over your bedroom too. Amouve, one of the first of its kind label offers certified organic bed linen. The cotton for Amouve is grown in organic farms in southern and western India, thereby boosting farmer communities, and making it a sustainable venture.
Amouve uses cotton that is non-GMO and grown without pesticides. The cotton is long staple and the dyeing process is completely free from synthetic and artificial dyes and additives. It makes the cotton bed sheets long lasting and extremely soft to touch. No wonder their best seller cotton bed sheets are a steal! Also, their products are pocket-friendly. Keeping the needs of the customers in mind, Amouve has always strived to make premium quality products available at an affordable price. Since Amouve does not use any artificial dyes, it is the safest resort for people with sensitive and acne-prone skin.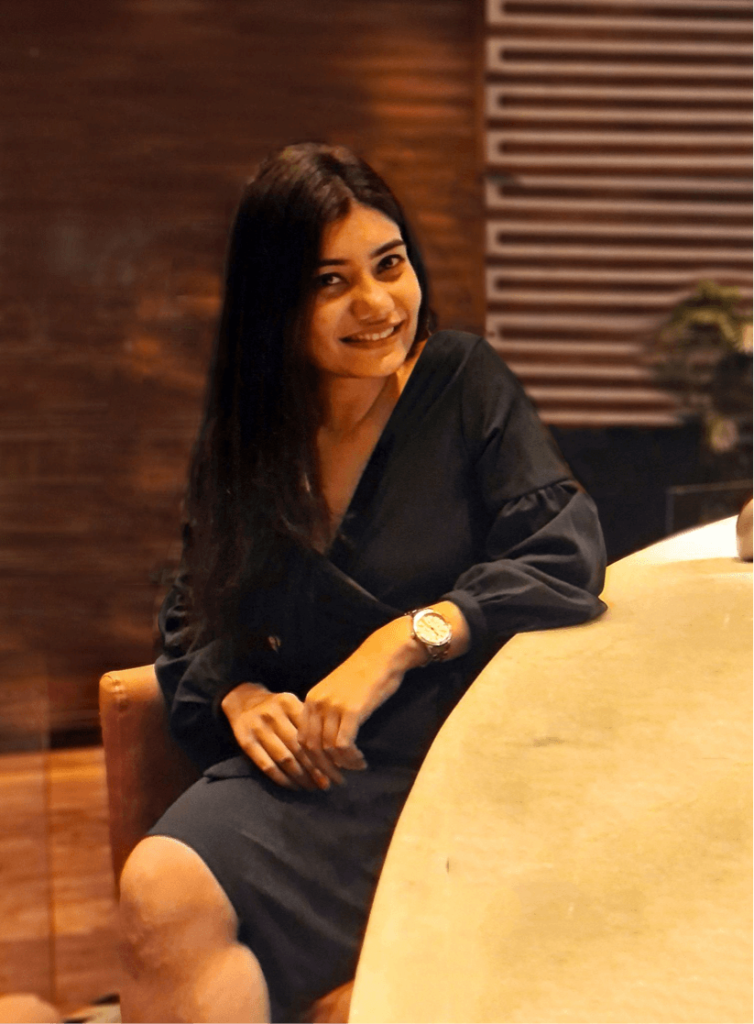 Founder
Ami Sata
Ami Sata, the founder of Amouve Organic Bedding and Bath Products, is one of the youngest women entrepreneurs in India.
She has worked tirelessly to revolutionize the conventional sourcing methods of home textile industries by choosing eco-friendly, sustainable, and ethical modes of production.
Ami revealed that Amouve's primary focus is to deliver 100% premium quality organic cotton bedding to its customers.
Ami Sata began to question the transparency of brands about their sourcing procedures and quality of materials used after a visit to Sweden. She came across luxurious, soft bed sheets that she could not find in India after her return.
Moreover, the plastic packaging of bed sheets or ordinary Indian bedding manufacturers and the cryptic information on thread count and quality of cotton mentioned on the products appalled her.
This is why she devoted her time to research on the procuring methods of textile industries immediately after her appalling discovery to build a bedding brand that is transparent, eco-friendly, and affordable.
When asked about what motivated her to begin Amouve, she stated that every time she encountered a hurdle, she pushed harder to give quality products to the public. Initially, she faced quite a few setbacks, like finding manufacturers for products, persuading them to aid her cause and provide materials at a lower MOQ, wearing every hat single-handedly, and so on.
However, she says that her reason for beginning Amouve and coming across several others who share her dream of building a sustainable future gives her hope to look towards a greener future.
Amouve's ethicality and sustainable goals are not limited to just sourcing unconventional sustainable means of production. They procure the cotton directly from the farmers, providing employment opportunities for them along the process of procuring, sorting, and using the raw cotton to make the products.
The cotton is processed in GOTS and Fair Trade Mills. Ami revealed that "since the time we've started we've kept 860 farmers out of debt and saved 9952417 gallons of water" till date. Their quilts and dohars are hand-printed, doing away with conventional printing methods and keeping the tradition of handicrafts alive in those communities. They have not slowed, instead they are working harder to help the planet and provide quality products for their customers.
Amouve's Products:
Amouve is one of the first brands in India that has a wide variety of organic cotton bed sheets, bath towels, and hand towels in multiple shades, dohar blankets, and different kinds of pillows like nimbus pillow, organic kapok pillow, memory foam pillow, and so on. Ami Sata says, "If you're going to spend a ⅓ of your life in bed, it helps to know what goes into it." It is true that the selling point of most ordinary bedding is focused towards decor and less towards comfort.
Amouve's mattresses are crafted from the finest organic cotton to ensure that your spine is properly aligned with the mattress, which is neither too soft, nor too hard, to give you a perfect, uninterrupted night of sleep. Organic kapok mattresses are made with natural fibre, making it the most healthy and sustainable choice. They are made of stacked cotton layers, for your spine to remain aligned with the bed as you sleep. The natural fibres are produced organically, using much less water than ordinary cotton mattresses.
Check Out Amouve's