Laado by Reckon Care
Laado is a revolutionary 8 -layered biodegradable organic sanitary pad by Reckon Care. The company envisions to reinvent feminine hygiene in India and aspires to be a global feminine hygiene product & services company by creating an environment where women can look out for one another.
Reckon Care's mission is to bring premium quality, eco-friendly sanitary pads to women with affordable rates in India and empower them with a choice for their necessity.
Founders
Udaipur-based Nidhi Shrimali and Vidushi Yadav were both independent social responsible workers who met through a common friend. They soon realized that Women un aware about hygiene and sanitation and decided to start working together and launched Project "Reckon Care".
The project aims to spread awareness about menstruation in rural schools along with providing rural women and girls with environment- friendly sanitary pads.
Reckon Care has now come up with premium quality, eco-friendly sanitary pads under the brand name of Laado.
Laado – Eco friendly Biodegradable Sanitary Pad
Laado is a revolutionary 8 layered eco-friendly biodegradable sanitary pad with
1st layer: Organic Cotton which is Super & soft to prevent from itching.
2nd layer: Anion chip effectively protect against germs and bacteria & odour control.
3rd layer: Soft cotton layer fast absorption surface allows the liquid to absorb 10x times faster.
4th layer: Air-laid paper wrapped (Protects from unwanted leaks).
5th layer: Super absorbent polymer paper, unique exclusively padding, further prevent side leaking.
6th layer: Air-laid paper wrapped (Reinforces locks in dryness).
7th layer: Breathable and comfortable bottom layer(Promotes the flow of fresh air & prevents the growth of harmful bacteria.
8th layer: Release paper (back adhesive, comfort with women ergonomics).
The product is shipped with Biodegradable Disposable Pouch (made from Corn Starch).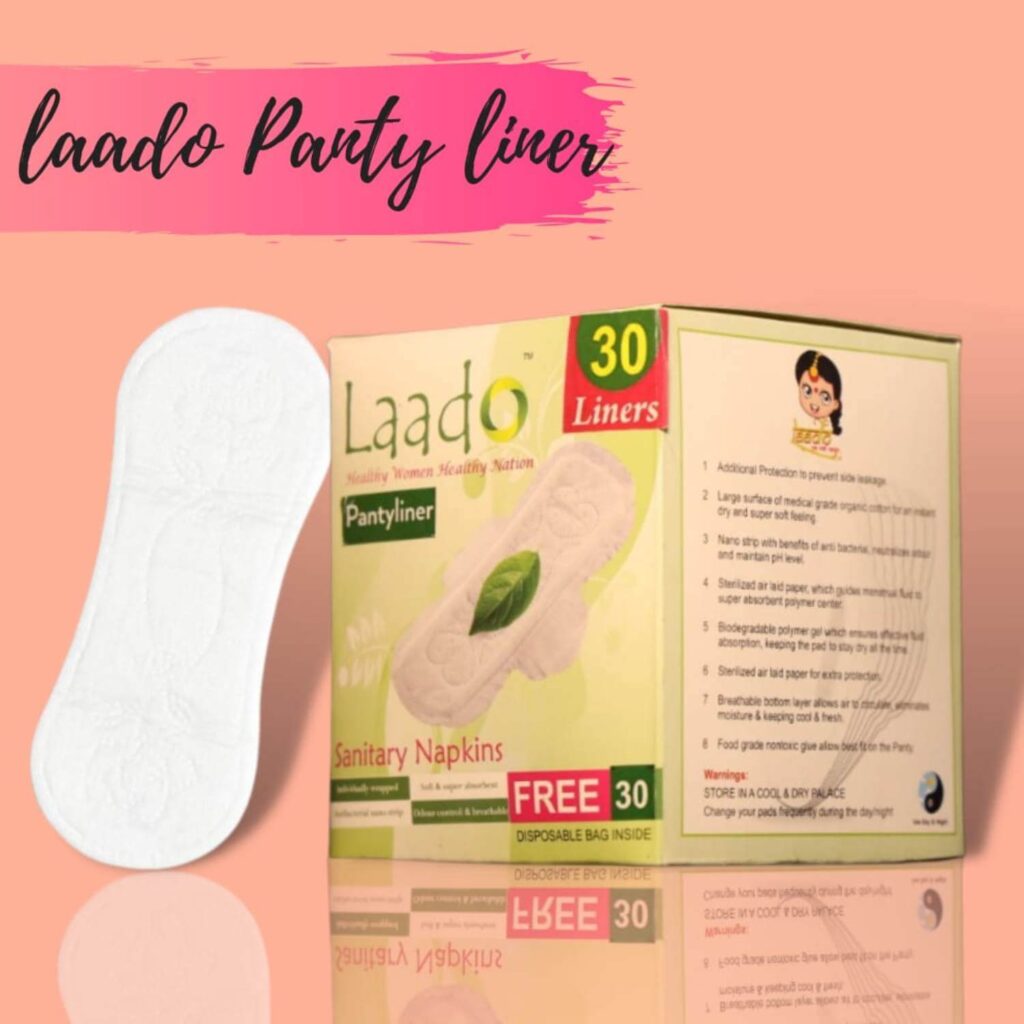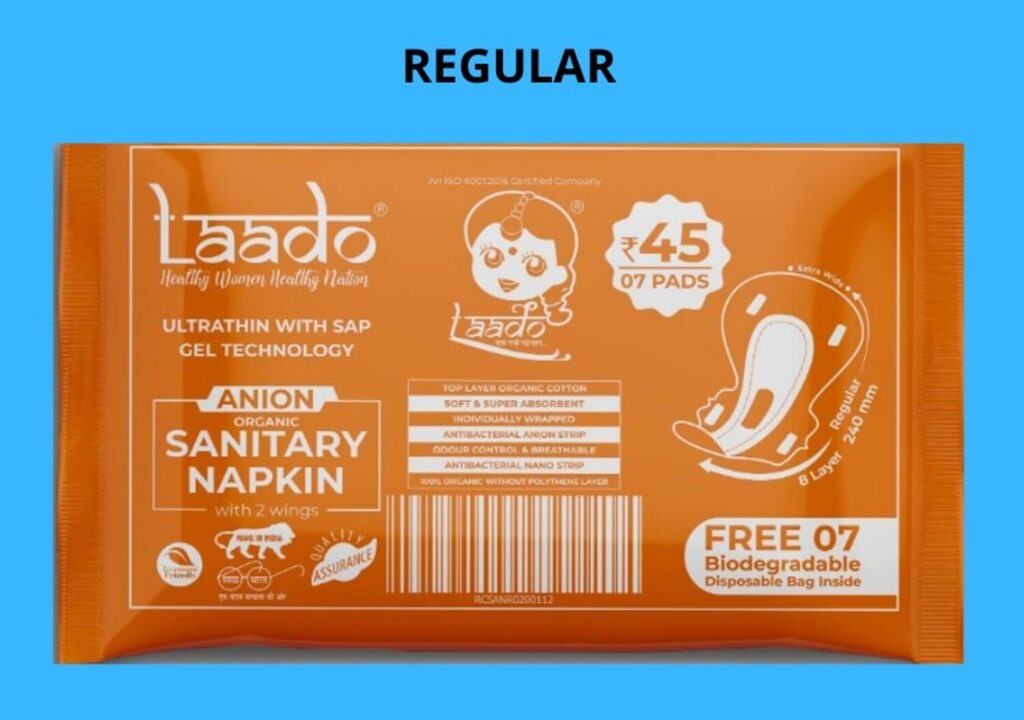 Check Out Laado – Reckon Care on