SOS: Collections made from Reclaimed Organic Cotton
Something Sustainable ™ (SOS) was born out of a sheer desire to create positive fashion, to create something that preserves the planet and inspires people to be kind to nature. Founded in 2019, SOS pursues to create clothes that look good and feel good but don't cost the earth.
Residuals from textile manufacturing and dyeing processes are a toxic reality of present industry. They end up in landfills – lost and squandered, causing environmental damage. SOS thrives to keep the usage of natural resources to the minimum by using what already exists. They carefully pick overstock, pre-dyed fabrics from some of the best fair-trade factories in India or create natural dyes from food waste, temple flowers and plants to achieve rich dreamy hues and a better future.
Additionally, they use ethically sourced – Global Organic Textile Standard (GOTS) certified organic cotton in all the collections. The garments are sewn by artisans, dyeing process is non-toxic, gentle, bio-degradable and kind, not just to the hands of our dyers but to the planet.
Founder
Prernaa Lohiya
Prernaa Lohiya is the Chief Sustainer and Founder of SOS. A graduate from Polimoda, she first developed her interest in minimalist and utilitarian aesthetics living in the city of craftsmanship and street style : Florence. From there she found her way into the world of fast fashion, where she was exposed to the realities of overproduction and it's impact.
This led her to do something more mindful and thus create Something Sustainable (SOS), a planet positive brand inspired by all things nature. In her sustainable utopia, slow made processes are a norm, waste is repurposed and good quality, sustainable clothing is accessible to all
Collections: CORE.SOS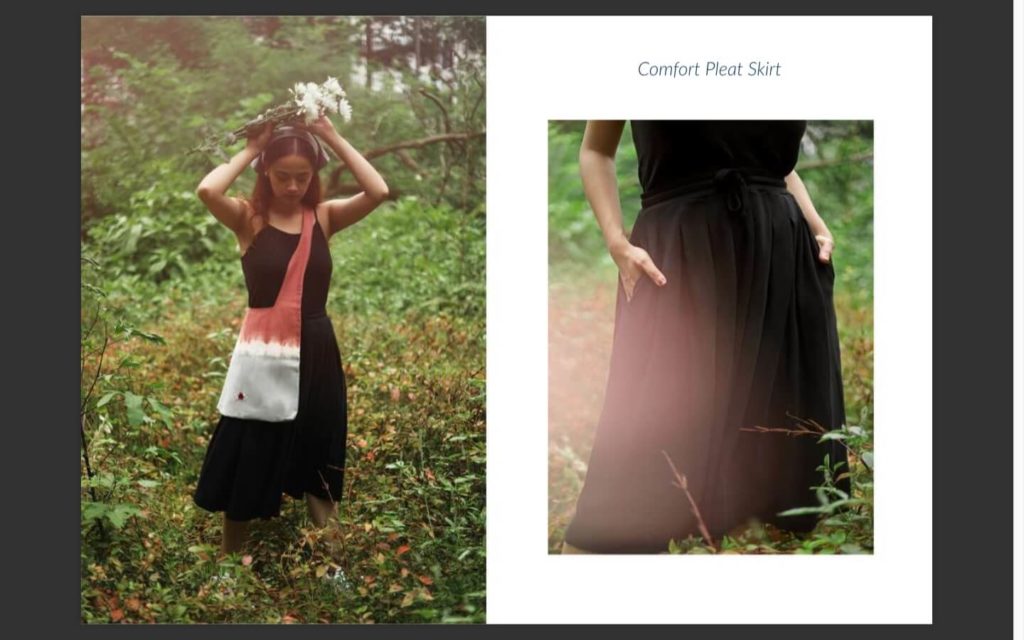 CORE.SOS is an ode to the thought of being happy with what exists and re-evaluate our relationship with nature and things. This collection is made for thoughtful minimalists in search of escapism. Realizing that textile waste is a serious issue, SOS wanted to take a step forward in reclaiming the residual and exploring the so-called deadstock. Inspired & curious, they gave a new lease of life to something, rather than using new resources to create more and more in a world that needs less.
Each pre-order style is exclusively hand-dyed, hand-made & embroidered for you. The dyeing and stitching process takes around 3-4weeks.
Check Out Sustainable Something (SOS):