Soul Tree: Certified Natural Beauty Products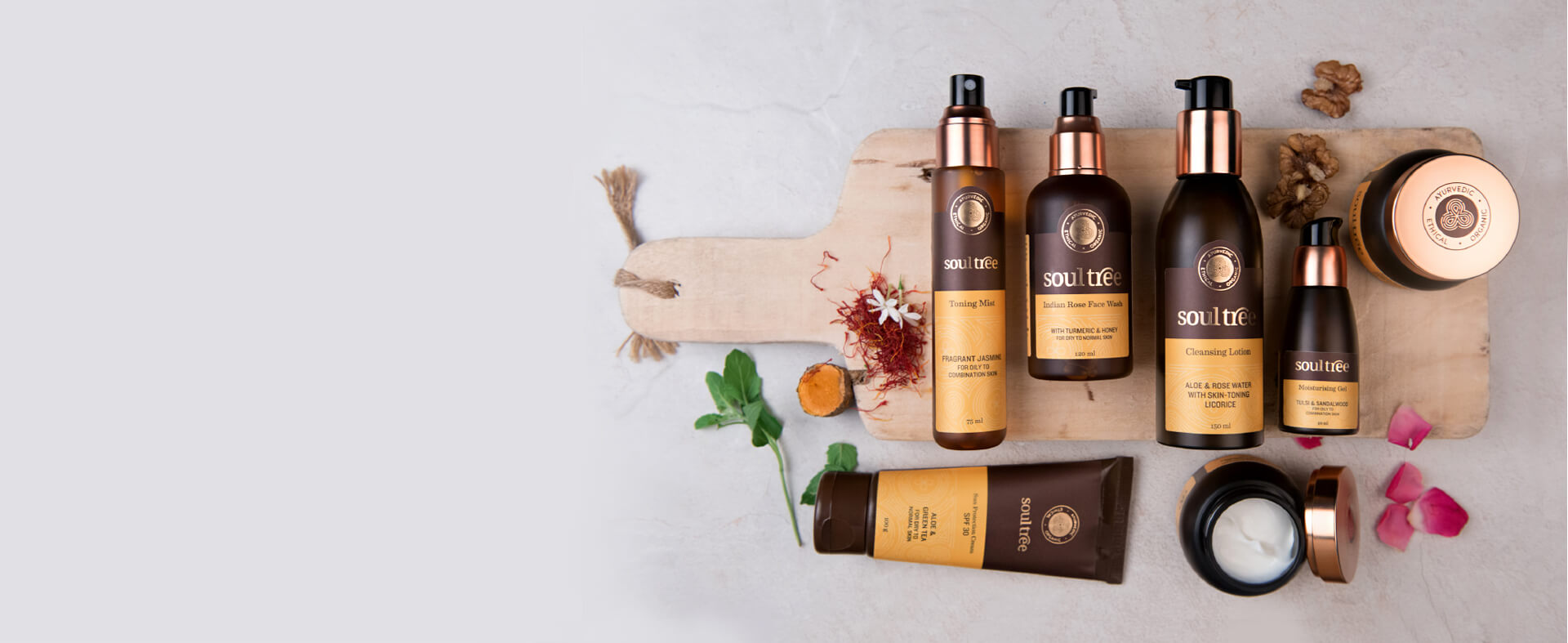 Soul Tree
Certified Natural Beauty Products
SoulTree is an Indian Beauty brand that offers certified-natural personal care and beauty products. Soul Tree generates its revenues through sale of products. While exports are a major contributor, domestic sales are also steadily growing. Soul Tree retails through organic and lifestyle stores across metros, Tier-I cities, as well as Tier-II cities. Their products are available on online portals and at many tourist hotspots across India.
Soul Tree natural's biggest differentiator is its claim of natural and organic, being backed by a third party certification BDIH – Germany, an association for pharmaceuticals, health care products, food supplements and personal hygiene product.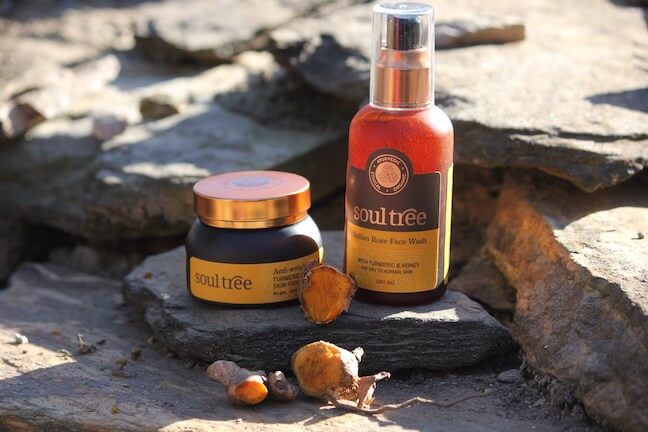 SoulTree products are sulphate-free, the little foaming you experience while using the products is due to reformulation tweaks made by the team, based on customer feedback. All SoulTree products contain no SLS/SLES and have been certified as natural by BDIH, Germany. To improve shelf-life, SoulTree products contain preservatives such as Potassium Sorbate and/or Sodium Benzoate that have been derived from botanical ingredients.
SoulTree sources its botanical ingredients through non-profit organizations working with farmers and farmer-managed cooperatives. This guarantees a higher quality produce and fair prices to farmers. It also ensures diligent following of organic farming protocols and proficient raw material plucking, collection and sorting techniques in sourcing hand-picked ingredients – such as aamla and apricots from forests or organically cultivated ingredients such as turmeric.
Founder
Vishal Bhandari
Vishal is the founder & CEO of SoulTree. Soul Tree aspires to become a reliable choice for Indians seeking natural beauty and cosmetic products. Vishal took to entrepreneurship after a stint in the merchant navy with Vedicare Ayurveda Pvt Ltd. The company worked to build markets and help small farmers get fair prices. It sourced herbs directly from farmers and NGOs to supply to national and international customers. Soon the realisation to expand came in and the result was SoulTree.
The idea behind SoulTree was to create a product that contributes to sustainable living, while also supporting the livelihoods of women farmers in Uttarakhand. SoulTree is a line of natural beauty products that would be made only with natural and organically grown Ayurvedic herbs
Products:
Check out Soul Tree Store on: