ClimateTech Start-up Climes powers Slow-Fashion brand Tamarind Chutney to further their sustainability agenda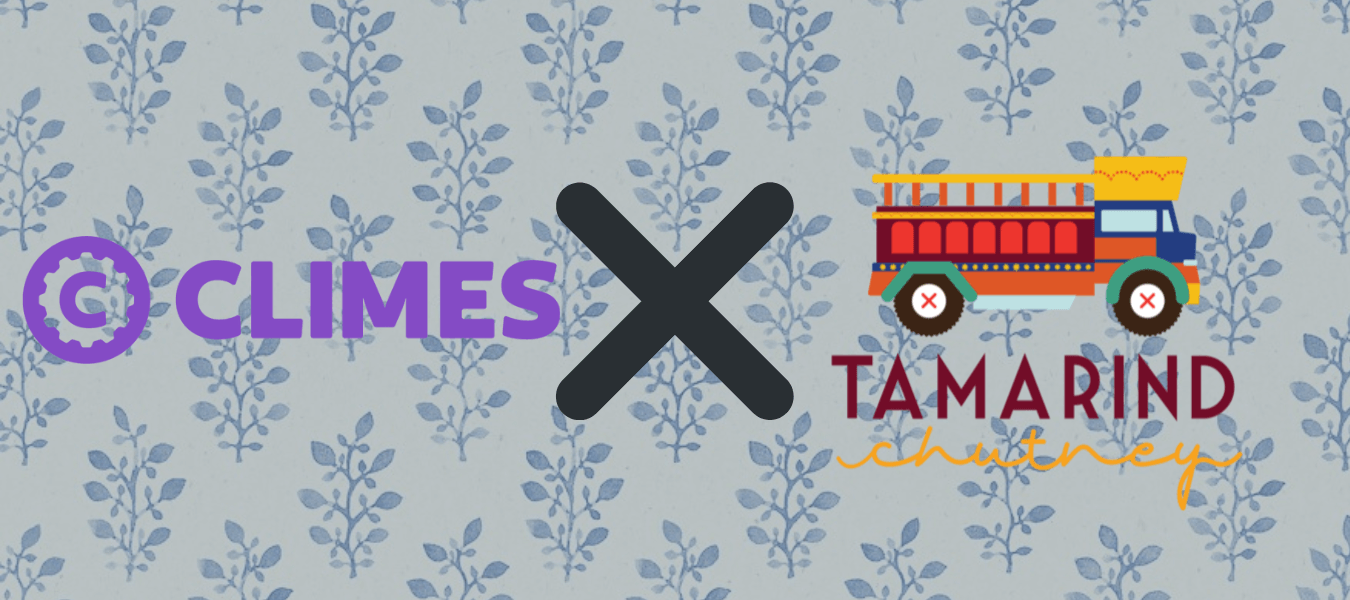 Mumbai, August 8, 2022: Climes, a ClimateTech company, has partnered with Tamarind Chutney, a homegrown fashion brand, to neutralise carbon emissions within the fashion industry. Through this collaboration, consumers of the sustainable and ethical fashion brand can take climate action at checkout. In a single click, they can neutralise the carbon footprint of their orders on Tamarind Chutney, and choose to contribute, and transparently track their contribution, to a range of carbon reduction projects across the country. These projects focus on increasing biodiversity through agroforestry, restoring degraded agricultural lands, among others. 
Sharing their thoughts on furthering their sustainability and ethical agenda, feminist duos, Tanvi and Charanya of Tamarind Chutney, said, "Partnering with Climes aligns with our mission of doing business in a socially responsible manner. Our customers appreciate our commitment to the principles of slow fashion, fair wages and sustainable supply chain – and we're excited to offer them the option to have a carbon neutral shopping experience while supporting Indian crafts." 
Speaking on the partnership, Anirudh Gupta, Co-Founder, Climes, said, "Tamarind Chutney offers a range of eco-friendly apparel, home accents and stationery items. By partnering with us, the brand is taking a step forward to widen its sustainability mission. Their users can now shop more responsibly by choosing to neutralise carbon emissions every time they shop at Tamarind Chutney. We look forward to partnering with more brands such as this so that we can together offer this service to climate-conscious consumers who want to make a difference."
The Climes x Tamarind Chutney partnership will enable customers to not only understand the carbon footprint associated with their purchase, but also offer an accessible and affordable option to take commensurate climate action. With Tamarind Chutney's sustainable and ethical mission and Climes endeavour to address climate change, shoppers have an opportunity to make a socially conscious purchase.
Some of the other brands associated with Climes include MakeMyTrip, zingbus, TEDx, aastey, and Wedding Brigade, among others.
About Climes:
Climes is a ClimateTech company that enables carbon mitigation through "climate-action in a single
click". Climes offers B2B2C carbon neutralization-as-a-service for online businesses at checkout to
generate consumer demand for carbon credits. Its fintech-enabled marketplace incentivises the
movement of capital from individuals to verified carbon solutions projects in India.
Climes offer everyday consumers accessible and affordable solutions that create a tangible impact on the planet.  Alongside this, Climes also provides the fastest and most economical way for consumer
brands to kickstart a sustainability agenda and become climate positive. Climes is backed by Sequoia, Kalaari, Rainmatter, Stanford Angels & Entrepreneurs India, and Avaana Capital.