Celebrate Eco Friendly Ganesh Chaturthi 2023
Ganesh Chaturthi or "Vinayak Chaturthi" is one of the most sacred Hindu festivals. The festival celebrates the birth of Lord Ganesha – the supreme God of wisdom and prosperity. The festival is marked with the installation of Ganesha idols privately in homes, or publicly on elaborate pandals (temporary stages) across the country.
How does Ganesha Idols damage environment ?
Presently, majority of Ganpati Idols are made from plastic, thermocol, Plaster of Paris, these are non-biodegradable naturally and so these continue to float on the water for a long time thereby choking the water bodies and adversely impacting aquatic ecosystem.
Adding to the problem, the idols are often decorated with paints heavy on lead and mercury which adds to the ongoing process of destroying the flora and fauna of the water body.
A 2010 study done by the Central Pollution Control Board of the effects on water following the festival found that there was a ten-fold increase in heavy metals, the oxygen content of water was reduced, and the acid content of water increased.
Clay Ganpati Idols
Clay Ganpati idols are made of natural mud and plain clay, decorated with natural chemicals. When these idols are immersed in water or let to nature, they just get dissolved without releasing any toxic materials. Prakati Eco-friendly Clay Ganpati Idols are sourced from local artisans, decorated with natural plant based colours and shipped in eco-friendly, recyclable packaging made of paper inside card-board box.
Explore Ganesh Chaturthi:
Read Ahead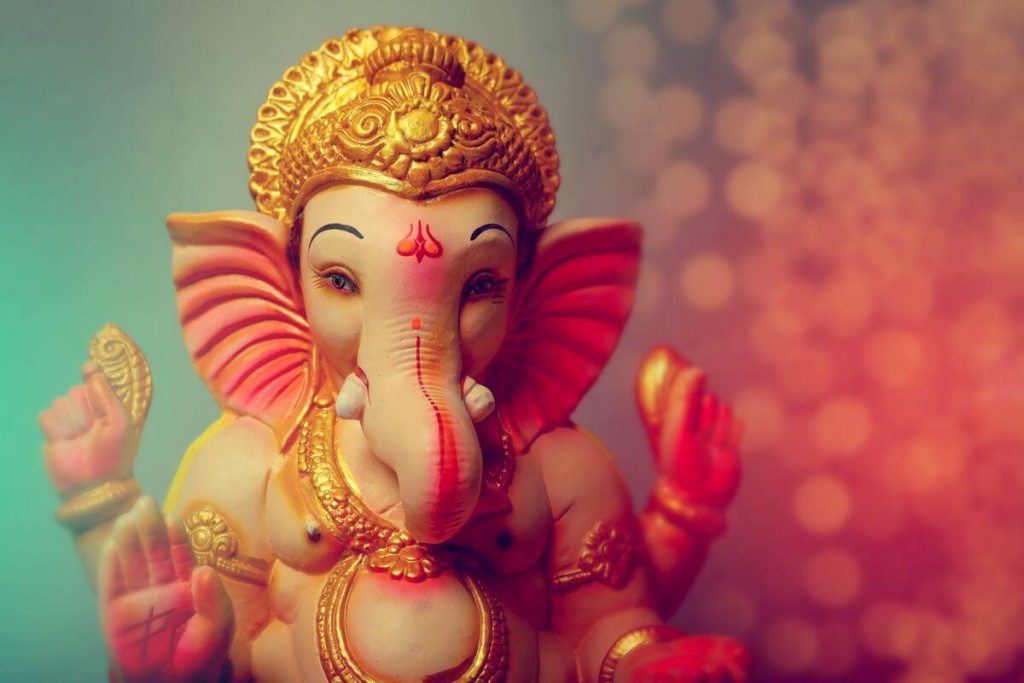 Eco-Friendly Ganpati Idols