First National Protocol to Assess Snow Leopard Population in India Launched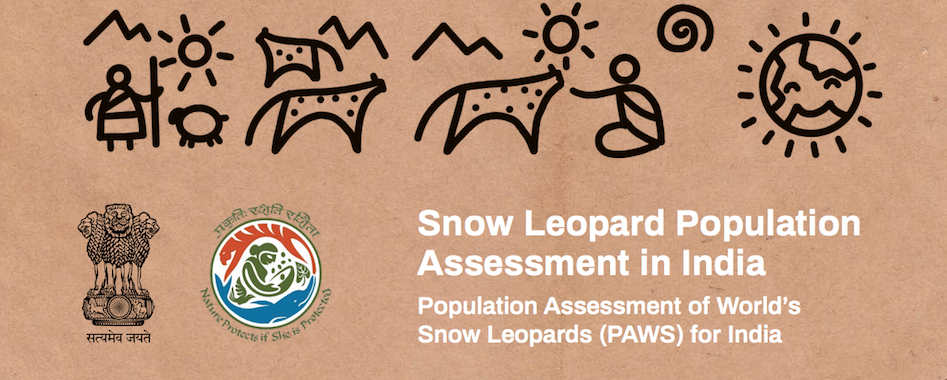 In a major boost towards protecting and conserving Snow Leopards, Union Minister for Environment, Forest and Climate Change (MoEFCC), Shri Prakash Javadekar launched the First National Protocol on Snow Leopard Population Assessment in India, on the occasion of International Snow Leopard Day.
Snow Leopard enumeration of the Nation, which is the first of its kind, has been developed by scientific experts in association with the Snow Leopard States/UTs namely, Ladakh, Jammu & Kashmir, Himachal Pradesh, Uttarakhand, Sikkim and Arunachal Pradesh.
We will strive to double the Snow leopards population in the world in the coming decade. This two-day Conference is important because discussions, deliberations, cooperation and learning from each other and sharing the best practices will benefit us all. Therefore, we can conserve nature in a better way and we can do positive work collectively

Shri Prakash Javedkar, Union Environment Minister
Snow Leopards in India
Snow leopard known as the "ghost of the mountains" are the most elusive carnivore found in the high altitude of the five states namely Jammu & Kashmir, Himachal Pradesh Uttarakhand, Sikkim and Arunachal Pradesh. It is the flagship species of conservation in the Indian Himalayas.
Besides India, Snow Leopard is found in 12 countries including Nepal, Bhutan, China, Mongolia, Russia, Pakistan, Afghanistan, Kyrgyzstan, Kazakhstan, Tajikistan and Uzbekistan.
Snow leopards are threatened with extinction. They are categorized as 'Vulnerable' by IUCN and in the Schedule I of the Indian Wildlife (Protection) Act 1972, and the J&K Wildlife (Protection) Act 1978. They are listed in Appendix I of the Convention on International Trade in Endangered Species (CITES) and the Convention on Migratory Species (CMS), affording the highest conservation status to the species, both globally and in India.
Snow Leopard Population Assessment in India (SPAI)
India has ratified and played an important role in the Global Snow Leopard and Ecosystem Protection Program (GSLEP), a high level inter-governmental alliance of all the 12 snow leopard range countries. These Governments have jointly initiated an effort to conduct Population Assessment of the World's Snow Leopards (PAWS).
Recognizing the importance of understanding snow leopard occurrence and status for conservation planning, the Government of India has launched India's PAWS effort, referred to here as the 'Snow Leopard Population Assessment in India (SPAI)', which is expected to lead to scientifically robust national and state-wise population estimates of this endangered and elusive cat across its high altitude habitat, both inside and outside protected areas.
Reference:
The National Protocol on Snow Leopard Population Assessment in India (SPAI) Document: Download here