5 Indian Companies Recycling Temple Floral Waste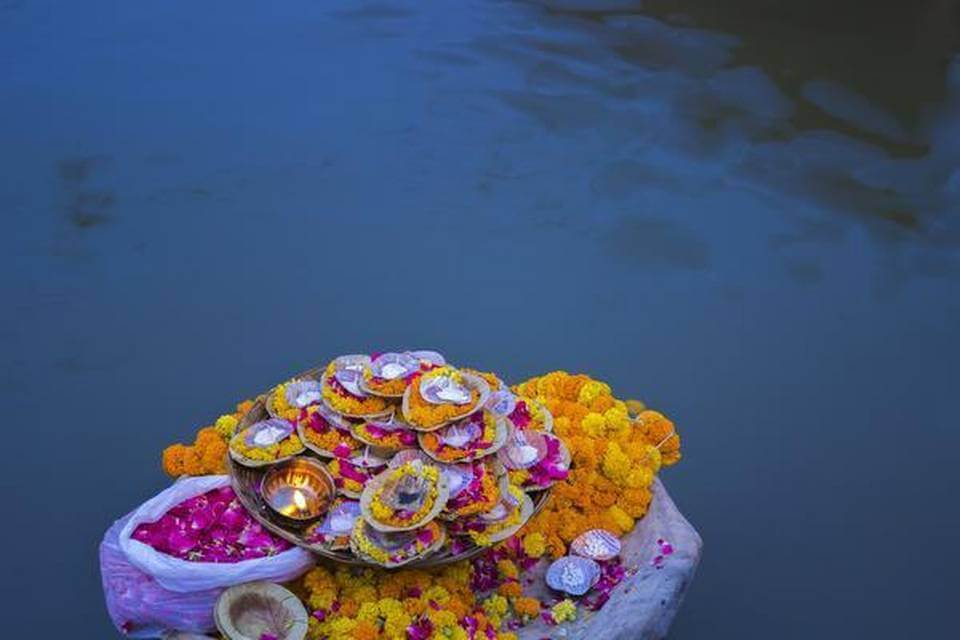 Indian Companies Recycling Temple Floral Waste | In a religious country like India, temple waste gets predominant and is a subject of concern. In temples, churches, gurudwaras and mosques, people are accustomed to offering flowers, sweets, garlands and milk as a symbol of devotion and related reverence.
But every year, nearly 80,00,000 tons of temple waste is dumped in the rivers and lands – killing fish other living beings and, creating chaos in the fragile atmosphere and then leading to pollution on land and water. The fertilizers and pesticides in the flowers also steam in the water bodies, threatening the marine lives.
Decomposition of temple waste takes longer than expected. The bulk flowers and leaves are not disposed of suitably to create less impact on the environment and are randomly thrown in public spaces. WHO also deemed that about 36% of the chemicals used in the plantation of the flowers are highly toxic and can have adverse health effects on those who consume them, either directly or indirectly. Even without consumption, one can expect skin rashes, eye problems and respiratory problems.
It might take time for people to understand the implications of this waste problem instead of waiting for the people to be aware of the negative impact of the damage to the environment. It is essential to create solutions that are applicable and accessible.
Creating better awareness has become important for individuals in the past few years, for which some Indian startups have become catalysts for the same!
Indian Companies Recycling Temple Floral Waste
1. Phool.co
PHOOL (flowers in Hindi) is a for-profit Indian enterprise that employs women from vulnerable Dalit families who upcycle floral waste into high-quality products like incense, organic composition, and eco-friendly alternatives to Styrofoam. PHOOL collects more than 4 tons of floral and religious waste every day from temples around Uttar Pradesh. This effort is taken to divert the toxic waste from going into River Ganga – in a bid to improve the river's health.
2. Holywaste
Holywaste is a part offered by Oorvi Sustainable Concepts Pvt Ltd. based in Hyderabad. The company rejuvenated the floral trash with the process that they call "FloRejuvenation." The company has partnered with vendors, temples, event planners, decorators, and anybody who generates floral waste. They have grown operations to 40 temples, 2 flower vendors, and a market zone, which deviates 200 kg of floral waste from the landfills and lakes every day.
The collected waste is then segregated, dried and further processed to create eco friendly products like fertilizers, Agarbattis, Incense cones, and soaps – but not limited to the list.
Year of incorporation: 2018
Founder and CEO: Maya Vivek and Manual Dalmia
3. Yuvan
Una-based entrepreneur Ravinder Prashar, with the technical support from Dr Y.S. Parmar University of Horticulture and Forestry in Nauni, developed incense sticks by using flower offerings from temples, under the campaign – Yuvan.
Under Yuvan, natural portions and essential oils from flowers are used to make organic incense with no charcoal or any other synthetic chemical. Also, the stick making process is carbon neutral. No waste is generated and even the unused parts of flowers are used to make compost.
The company has developed five fragrances, including rose, sandal and lavender. All the sticks are rolled with hand.
4. Essent by Apran
Esscent by Arpan is a social innovation business by Connecting Dreams Foundation-SRCC Chapter children to speed dried blossom debris into quality floral incense items such as twigs, cones, and candles. The new venture approach ensures that a significant portion of their earnings goes to female entrepreneurs and people with disabilities.
5. Aaruhi enterprise by Poonam Sherawat
Poonam Sehrawat's new venture is helping society in three ways – Keeping the environment clean, empowering women and creating eco friendly products. Poonam Sehrawat adds, "All these products are hand-made by the ladies from the marginal background, who otherwise sit idle in their home. Now they are earning their own and thereby helping their families. I have conducted several workshops and trained a number of women to make these items from in their homes and sell them in the market. Some of them have already started their work and some of them have joined in our workshop and working with our team."
On the other hand, her path into entrepreneurship was a tremendous learning experience at every level. Banks organizations come up to give her a loan based on the originality of her concept. But, before taking out a large loan, she strives to enhance her manufacturing, promotion, and marketing channels.