Innovative Agri-Exports in May 2021 from India across the World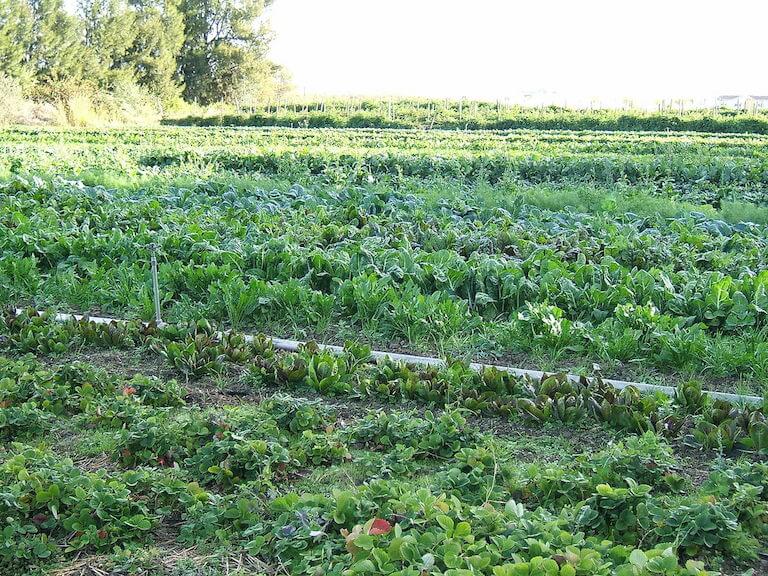 During May 2021, a wide variety of agriculture based products were exported from India across the world. This article highlights few of the Innovative Agri-Exports in May 2021.
'Village Rice' from Tamil Nadu
In a major boost to India's non-basmati rice exports potential, two consignments 4.5 MT of patented 'village rice' sourced from Kumbakonam, Thanjavur district, Tamil Nadu by a start-up Udaya Agro Farm was exported today to Ghana & Yemen via air & sea routes.
Enriched with protein, fibre, and a variety of minerals, 'village rice' is sourced directly from farmers of Thanjavur, also known as rice bowl of Tamil Nadu. APEDA assisted Udaya Agro Farm plans to increase volume of exports of 'village rice' in the coming months.
Earlier in May 2021, a consignment of non-basmati rice was exported from the Paradip International Cargo Terminal, Odisha to Vietnam. This was for the first time in recent years, non-basmati rice was exported from Paradip Port.
In March, 2021, the first consignment of 'red rice' from Assam was exported to the USA. Iron rich 'red rice' is grown in Brahmaputra valley of Assam, without the use of any chemical fertilizer. The rice variety is referred as 'Bao-dhaan', which is an integral part of the Assamese food.
Processed & Organic Certified Jackfruit from Bengaluru
In May 2021, a consignment of 10.20 MT of value added products of organically certified gluten free jackfruit powder & retort packed jackfruit cubes were exported to Germany from Bengaluru via sea route. The jackfruit has been processed in the APE jackfruit DA assisted pack house owned by Phalada Agro Research Foundations (PARF), Bengaluru.
PARF facilitates the certification process as per National Programme for Organic Production (NPOP), European Union, National Organic Programme (the United States) standards to their small farmers groups. Processing unit of PARF has been certified by APEDA under its accredited Organic Certification.
Jackfruits from Tripura
Earlier in May 2021, a shipment of 1.2 metric tonne (MT) of fresh jackfruit was today exported from Tripura to London. Jackfruits were sourced from the Tripura based Krishi Sanyoga Agro Producer Company Ltd. The consignment was packed at APEDA assisted pack-house facility of Salt Range Supply Chain Solution Ltd and exported by Kiega EXIM Pvt Ltd.
GI certified Shahi Litchi from Bihar
In a major boost to export of GI certified products, season's first consignment of Shahi Litchi from Bihar was exported to United Kingdom by air route in May 2021. The phyto-sanitary certification for exports of Shahi Litchiwas issued from newly established certification facility at Patna. The fruit is being exported by Cira Enterprises and sourced from farmers in Muzaffarpur, Bihar. The Litchi is being imported by H & J Veg, London.
Shahi litchi was the fourth agricultural products to get GI certification from Bihar in 2018, afterJardalu mango, Katarni rice and Magahi paan.  GI registration for Shahi Litchi is held with the Muzaffarpur-based Litchi Growers Association of Bihar.
Muzzafarpur, Vaishali, Samastipur, Champaran, Begusarai districts and adjoining areas of Bihar have favorable climate for growing Shahi Litchi.
India is the second largest producer of litchi (Litchi chin) in the world, after China. The translucent, flavoured aril or edible flesh of the litchi is popular as a table fruit in India, while in China and Japan it is preferred in dried or canned form. Bihar tops in terms of production of litchi.
GI certified Gholvad Sapota (Chikoo) from Maharashtra
In May 2021,  a consignment of Dahanu Gholvad Sapota from Palghar district of Maharashtra was shipped to the United Kingdom. GI certification of Ghovad Sapota is held by Maharashtra Rajya Chikoo Utpadak Sangh and the fruit is known for its sweet and unique taste. It is believed that the unique taste is derived from calcium rich soil of Gholvad village.
Currently in the Palgahr district, around 5000 hectares of land is under sapota or plantation. Out of 5000 farmers who grow Sapota, 147 farmers are authorized GI users.
The Dahanu Gholvad Sapota, sourced from the authorized GI users, were sorted and graded from the APEDA assisted and registered packhouse facility at M/s Kay Bee Agro InternationalPrivate Limited, Tapi (Gujarat) and exported by M/s Kay Bee exports.
Innovative Agri-Exports in May 2021 from India across the World – Source PiB
Innovative Agri-Exports in May 2021 from India across the World – Source Ministry of Commerce & Industry