Introducing Crossover: Fall/ Winter Collection 2021 by Sanah Sharma
Sanah Sharma, a brand that practices sustainable and ethical creation for fashion-lovers of today and tomorrow, has just launched Fall/Winter Collection 2021 – CROSSOVER. Crossover captures the essence of age-old crafts that cross over not just in their aesthetic appeal but also their physical reality since these garments have been upcycled from sarees and dupattas.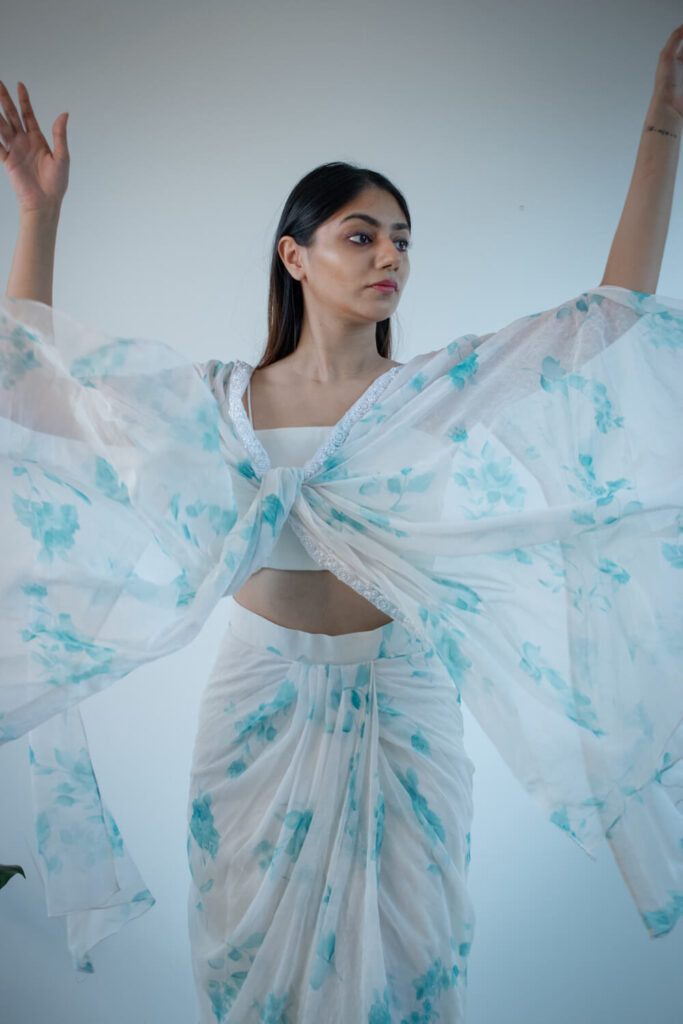 In 2020, Sanah became the first Indian to win the coveted Red Carpet Green Dress Global Design Contest for designing a zero-waste gown with circularity in mind.
Tradition fuses with modern aesthetics to deliver a collection of garments that pay homage to culture while staying relevant to the times. Recycled handloom fabrics have been designed with love, making sustainability that's fun.
The collection has been made from limited quantities of clothing to ensure the highest production standards and to eliminate any excess waste. Scaling and reaching that critical point of maturity in the technology.
The collection features intricacy depicted through weaves, prints, embroidery, and motifs that are reminiscent of ancient heritage crafts, of which they are also historical evidence.
Crossover also displays significant design nuances like drapes, textures, cowls and pleats to enhance the silhouette and the craft in use. From breezy dresses to structured outerwear, Crossover balances and represents the spirit of the modern woman and celebrates her form and spirit.
Textile production is more resource-depleting than many other sectors. The brand takes the India story for contemporary design global, the brand focuses on social responsibility, social justice, diversity, inclusion and female empowerment.
About Sanah Sharma Brand
Sanah started the label to bridge the gap between the sustainable and the fashionable. As a conceptual designer label, the brand focused on making aesthetic clothing that is intelligently engineered for better sustainability indices.
Their clothes are also tested for human kinetics which deems them fit for walking, sitting, dancing, moving – the human experience. As a research and process-oriented brand Sanah Sharma discovered that nearly 80% of a product's environmental impact is determined at the design stage placing a lot of responsibility on the designer.
With this insight, Sanah developed Planar Flux – a unique cutting technique that reduces fabric consumption and is zero waste. Each piece is cut by Sanah herself to ensure maximum efficiency of raw material. All pieces are made locally at the atelier to reduce environmental footprint.