Introducing Khinkhwab – Essence Of Banaras
Khinkhwab which means 'golden dreams", describes its values as it focuses on exhibiting the dream-like golden threads by the brilliant weavers of Varanasi. It is a one stop destination for authentic and handpicked collections of saris, lehengas, dupattas and Banarasi fabric. These eclectic collections brings back the age-old Banarasi silk art into the 21st century. Khinkhwab strongly believes in supporting handmade and the artisans and weavers in Varanasi.
Silk weaving in Varanasi is one of the most ancient and vibrant parts of the Banaras culture. From ancient times till now, the weavers in Banaras have perfectly mastered the art of weaving silk sarees and have still maintained the astonishing quality of artwork in their designs, making Banarasi Silk Sarees as one of the most renowned things from Varanasi.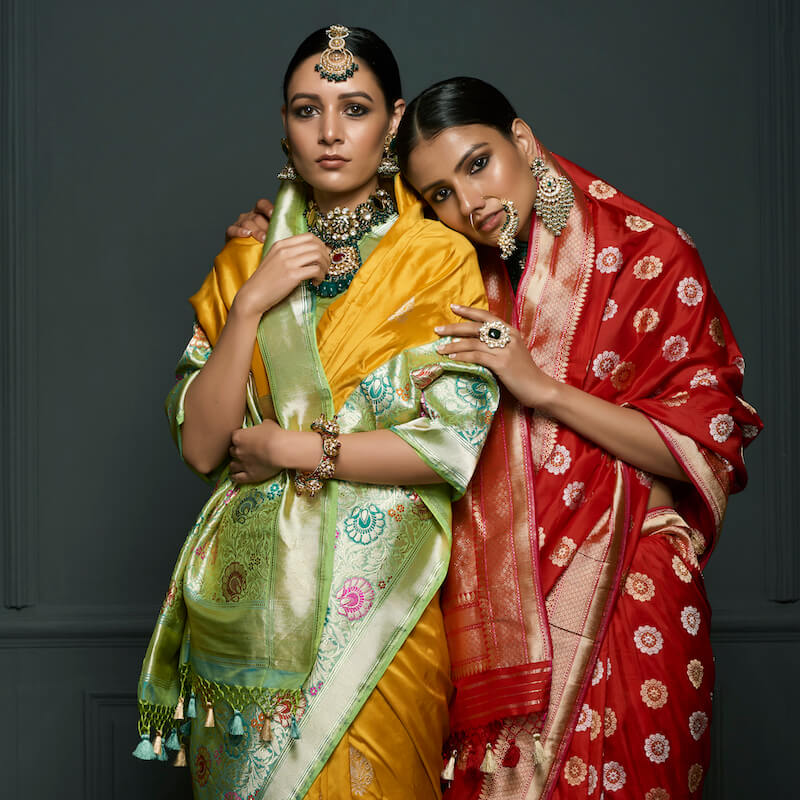 The dreamers behind Khinkhwab are Ruchi Agarwal and Geeta Agarwal, the 'mother-daughter' duo from Varanasi, who always treasured their Banarasi silk. Ruchi's father Ashok Agarwal and brother Amit Agarwal are very supportive and instrumental in giving shape to its supply chain and setting up this online platform for Khinkhwab.
My dream is that every Indian woman owns the Khinkhwab Banarasi saree. I want to see every woman enjoying the pleasure of wearing a pure silk fabric. I wish to promote Banarasi  sarees all over the world.

Ruchi Gupta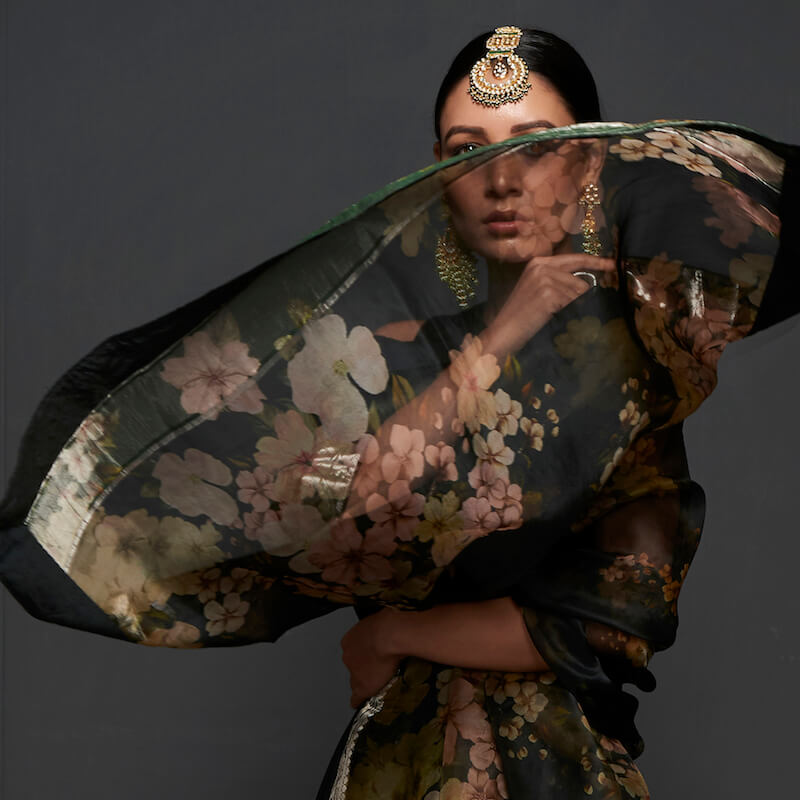 Khinkhwab specialises the concept of blending the modern age taste with the ancient Banarasi fabric. and aspires to stand out among the rest through its vision to elevate and inspire thousands of skilful weavers of Varanasi to showcase their artwork in a modern way. By promoting and incorporating unconventional modern designs and colors into their work
Disclaimer: The content, featured images are property of Khinkhwab. |