Stardust 1.0 by Blushift Aerospace: The first rocket to run on biofuel?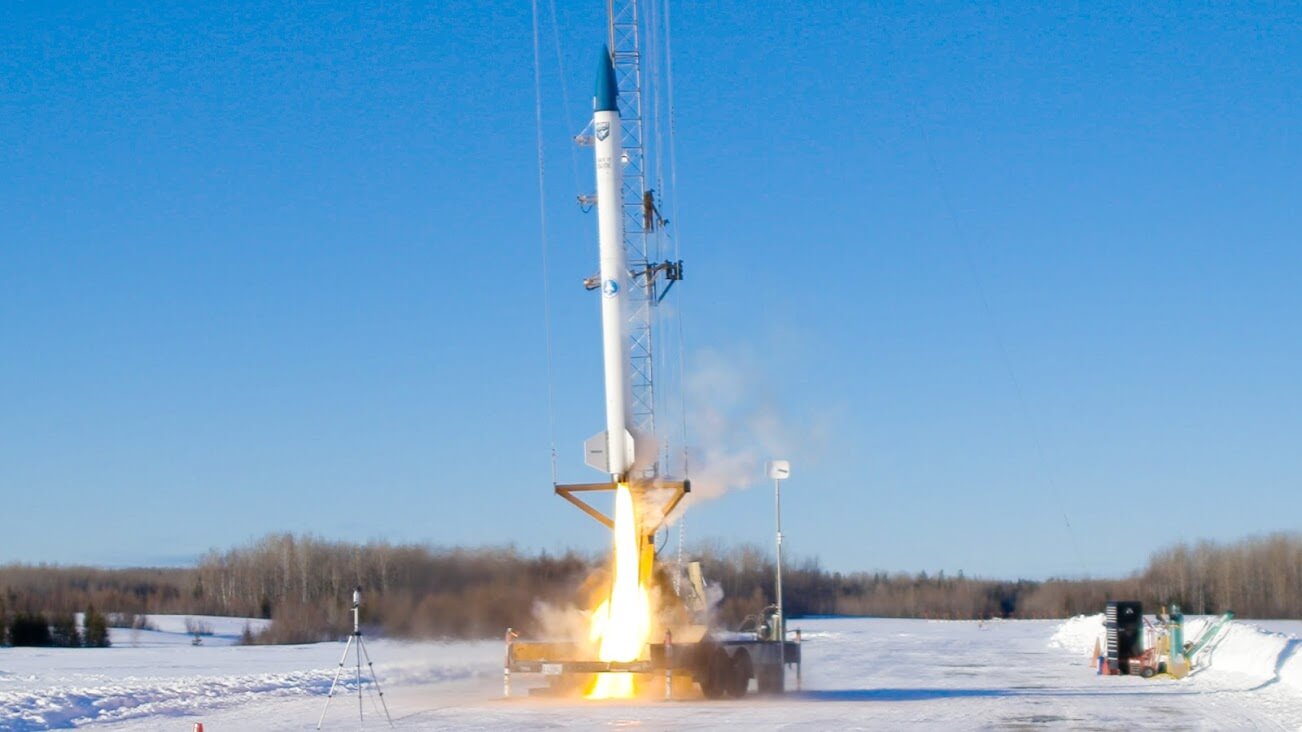 On January 31, Stardust 1.0 was launched from Loring Commerce Centre in Maine, a former military base in USA. The interesting thing about this rocket was that it was powered entirely by biofuel. Thus, Stardust 1.0 became the first commercial space launch powered entirely by biofuel.
The launch marks another historic first for Maine since Stardust 1.0 has become the first commercial rocket launch for the state located in northeastern US.
Stardust 1.0
Stardust 1.0 is a launch vehicle suited for student and budget payloads. The rocket is 20 feet long and has a mass of around 250 kg.
It is relatively cheap to fly as it doesn't require a high-tech infrastructure of larger rockets, making space research accessible to more people. 
The rocket can carry a maximum payload mass of 8 kg and during its first launch carried three payloads. It reached a height of 1,219 metres in the space before parachuting back to Earth.
The rocket is developed by bluShift Aerospace, an aerospace company based out of Maine. The company is developing rockets that are powered by bio-derived fuels. 
BluShift Aerospace
BluShift Aerospace aims to become the 'Uber for space'. The company was founded in 2014 and has received grants from the Maine Technology Institute and NASA's Small Business Innovation Research (SBIR) program.
The company is also developing other rockets such as Stardust Gen. 2, Starless Rouge, and Red Dwarf.
"We want to prove that a bio-derived fuel can serve just as well, if not better in some cases, than traditional fuels to power rockets and payloads to space."

Sascha Deri, CEO and Founder of bluShift Aerospace
Biofuels
According to the US government's office of Energy Efficiency and Renewable Energy, the two most common kinds of biofuels in use today are ethanol and biodiesel and they both represent the first generation of biofuel technology.
Ethanol, for instance, is renewable and made from different kinds of plant materials. Biodiesel on the other hand is produced by combining alcohol with new and used vegetable oils, animal fats or recycled cooking grease.
The Space Race
Apart from Blushift Aerospace, the race to space has many participants including the pioneer SpaceX of Elon Musk, Virgin Galactic by British entrepreneur Richard Branson, Amazon founder Jeff Bezos's space company called Blue Origin.
Back in India, Manastu Space Technologies founded by two IIT-Bombay graduates, Tushar Jadhav & Ashtesh Kumar, is on a mission to develop cheaper, cleaner & safer Green Propulsion System.