STEM Toy Brand Smartivity partners with Climes to neutralise carbon on purchase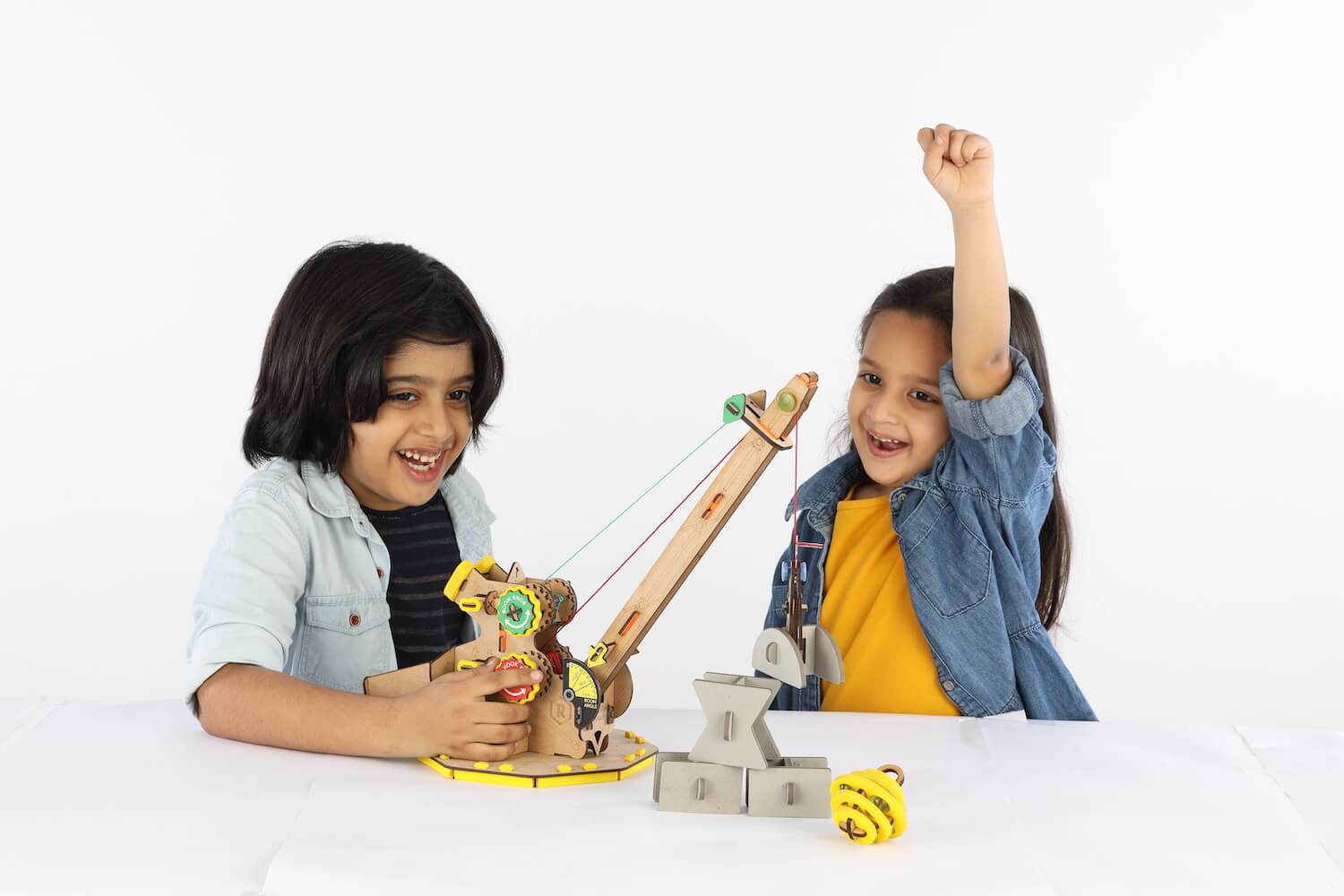 Children can learn about climate action by neutralising carbon emissions every time they purchase a toy from Smartivity
Mumbai, September 1, 2022: Smartivity, a STEM-based toy brand, has partnered with Climes, a ClimateTech company, to offer climate action at checkout. This collaboration will enable customers to neutralise their carbon emissions every time they purchase a toy from Smartivity. It is a step to educate the next generation on emissions from everyday purchases, and to provide them with a means to take impactful climate action.
Smartivity is best known for its DIY (do-it-yourself) construction toys for kids aged 3-14 years with an exclusive focus on STEM-based learning (Science, Technology, Engineering, and Math). Their toys are eco-friendly and are made with engineered wood and other sustainable materials. By collaborating with Climes, Smartivity provides its customers with an opportunity to make planet-conscious purchases, furthering their sustainability mission.
Speaking on the partnership, Apoorv Gupta, Co-founder, Smartivity said, "Sustainability is fundamental to Smartivity. Our wooden toys are in contrast to most of the plastic toys broadly available, and we have made tremendous investments through the years to decrease the amount of plastic used in our packaging. Through our partnership with Climes, we invite all of our consumers to join our commitment to creating a safer & more sustainable world that we can all be proud of."
Further, Anirudh Gupta, Co-Founder, Climes, said, "After partnering with companies in travel, fashion and events, we are extremely excited to commence our journey in the education sector. It is important that children are taught about subjects like environment and climate change from an early age, in a fun and interactive manner. Through our partnership with Smartivity, we are not just offering carbon neutralization to their customers but also spreading awareness about climate action amongst a young age group!"
Climes is a first-of-its-kind B2B2C start-up that brings together consumer brands, individuals and climate action with one-click. Partnering with Climes is the quickest way for brands to become climate-positive and kick-start their sustainability agenda with minimal effort. Some of the other brands associated with Climes include MakeMyTrip, zingbus, TEDx, and Wedding Brigade, among others.
About Smartivity:
Smartivity is India's largest STEM (Science, Technology, Engineering, Mathematics) Toys brand, best known for its wooden DIY (do-it-yourself) construction toys for kids aged 3-14 years. Incorporated in 2015, Smartivity has sold upwards of 6 million units in more than 30 countries.
Smartivity's DIY toys are thoughtfully crafted to help the builders of tomorrow gain confidence as they build the toys on their own. As they play they experiment with applications of the toy, tinker with designs, and let their imagination take flight through story building. In 2021, Smartivity became the first and only Indian toy brand to be selected as finalists in the prestigious TOTY (Toy of the Year) Awards.
About Climes:
Climes is a ClimateTech company that enables carbon mitigation through "climate-action in a single click". Climes offers B2B2C carbon neutralization-as-a-service for online businesses at checkout to generate consumer demand for carbon credits. Its fintech-enabled marketplace incentivises the movement of capital from individuals to verified carbon solutions projects in India.
Climes offers everyday consumers accessible and affordable solutions that create a tangible impact on the planet. Alongside this, Climes also provides the fastest and most economical way for consumer brands to kickstart a sustainability agenda and become climate positive. Climes is backed by Sequoia, Kalaari, Rainmatter, Stanford Angels & Entrepreneurs India, and Avaana Capital.