The 10 Sustainable Bag Brands in India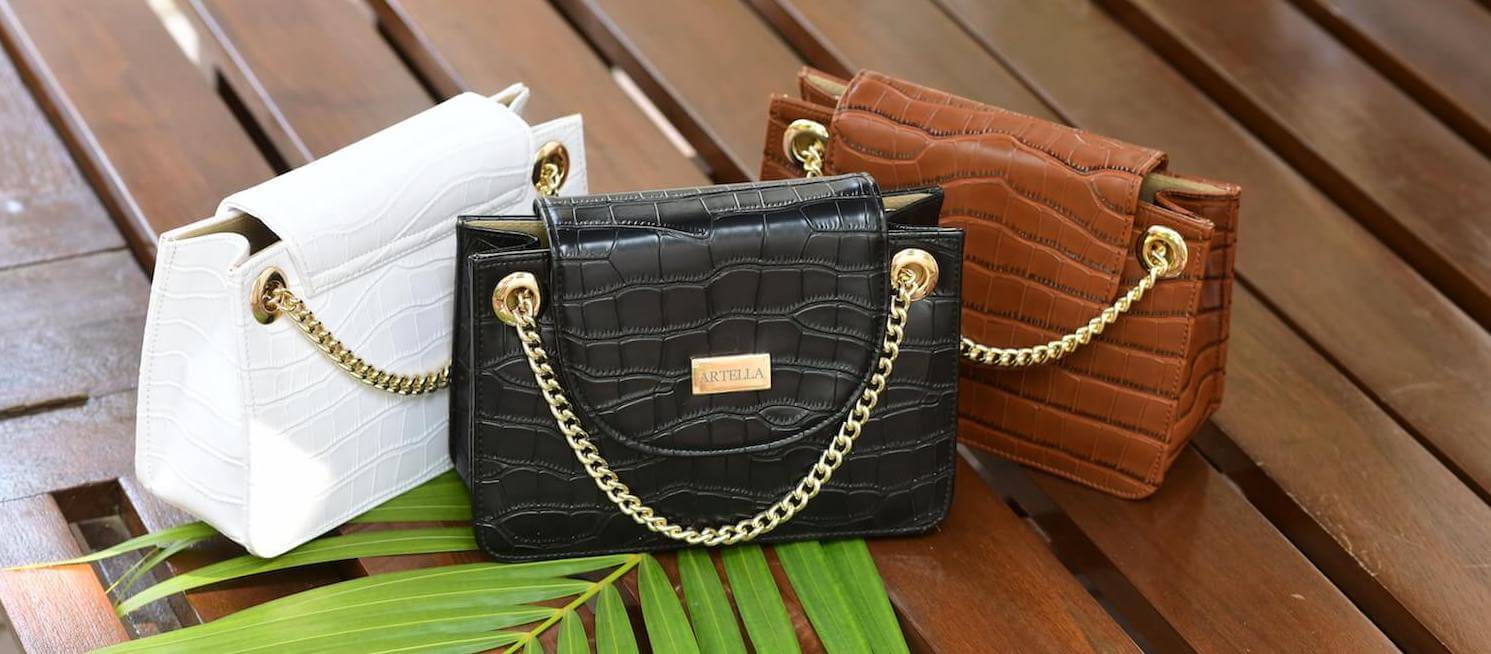 Consumers are becoming more conscious of sustainable fashion, which is steadily transforming the business. Bags are one of the most popular accessories among women. Let us discuss about the Indian sustainable bag brands that have helped in the development of eco-friendly bags.
1.Malai
A startup company in Kerala is developing alternative leather that can be used to make bags, shoes, and other products using coconut water as the base material. Raw materials include bacterial cellulose (made from coconut water), banana stem fiber, sisal fiber, and hemp fiber. Natural colors, gums, and starches are also used.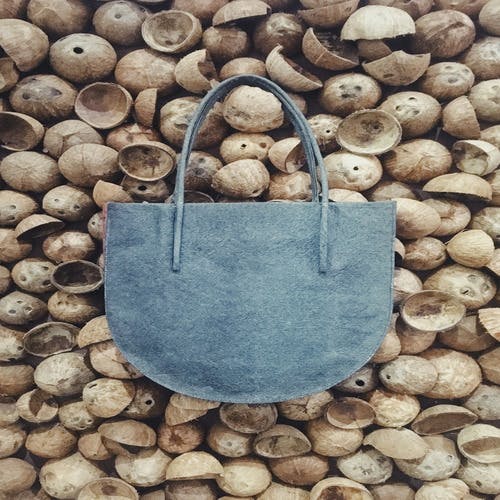 It produces a flexible, water-resistant, bio composite material that resembles leather but feels more like paper. The bags are made of a long lasting and biodegradable material that is both organic and water resistant.
2. A Big Indian Story
They employ Pinatex (made from pineapple leaves), apple skin leather, and cactus leather as leather substitutes. Unlike traditional animal leather, vegan-based leather has a beneficial environmental impact while also minimizing agriculture waste and encouraging social, cultural, and ecological growth.
They also employ local experienced artisans to help local communities. It has earned them the title "cruelty-free conscientious sustainable design house."
3. Arture
Arture is a vegan based company founded by Shivani Patel. Wallets are made from 100% natural cork fabric that is waterproof, anti-fungal, and anti-bacterial and is sourced sustainably from oak trees.
The cork oak tree is not harmed during the harvesting procedure. Only the bark of a mature tree gets peeled during the late spring and summer seasons. The tree is then allowed to rebuild its bark over a 9-year period. Cork cloth is created from this bark. Cork fabric is durable, flexible, self-cleaning, and multifunctional, making it an excellent choice.
4.Vraj Bhoomi
Vraj Bhoomi's values are sustainability and craftsmanship. It's a 'one craft label' dedicated to reviving unique handcrafts. The fabric is biodegradable and ethically hand-block printed using plant dyes. They manufacture homemade things out of leftover fabrics.
5.Artella
Artella is a non-leather, eco-friendly, vegan accessories brand from India that does not compromise on style or ethics. Rashi Sanghvi founded it in the year 2020. Artella's simple, animal-friendly, and environmentally responsible accessories strive to transform the market.
The business cycle involves a variety of sustainable approaches. Animal cruelty-free or plant-based ingredients are utilized, the production unit provides a healthy working environment for all of our employees, and our products are solely packaged in environmentally friendly and biodegradable materials.
6. Mistry
At Mistry, sustainability is a core value. Each bag is produced to order and is fashioned from recovered leather cuts. Because the tanning process uses no chemicals, its handcrafted bags are a conscientious choice. The focus has been directed to the crescent-shaped bag. They also provide 30% of their profits to the Hemkunt Foundation.
7. Aulive
Aulive is a charming brand that was founded on the principle of creating high-quality, cruelty-free products. Aulive uses premium vegan leather to develop environmentally friendly items. Their environmentally friendly alternative comes from Italy, which is known for its high quality and little environmental impact. Their handcrafted duffel bags, backpacks, and bags are simple but exquisite. This plant-based leather substitute is made from pineapples, coconuts, and cork.
8. Moon Rabbit
Moon Rabbit is a cruelty-free vegan faux leather fashion brand. It is gaining lot of popularity due to its unique handcrafted bags. Sustainability is incorporated in each and every step of processing. It is a PETA approved company. They believe in creating bags that are both functional and beautiful.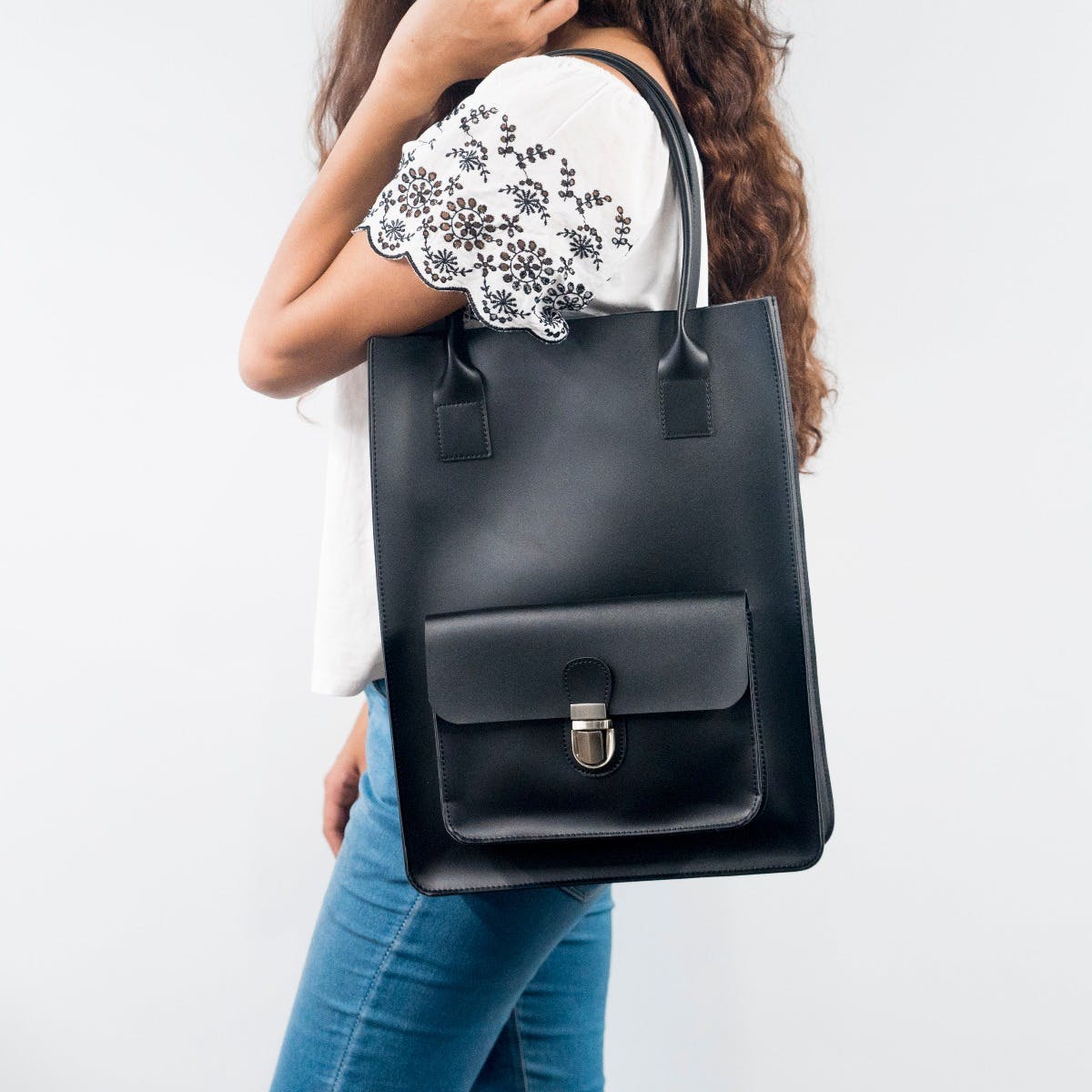 9. The Burlap People
The Burlap People collaborates with third and fourth generation indigenous artisans to create aesthetically beautiful, high-quality, earthy items that are also environmentally responsible and long-lasting. Fabric composed of natural fibers like jute and cotton is blended with recovered leather in this project. All of the bags are handcrafted and there is no emphasis on mass production. It is one of the first Instagram-based businesses in India.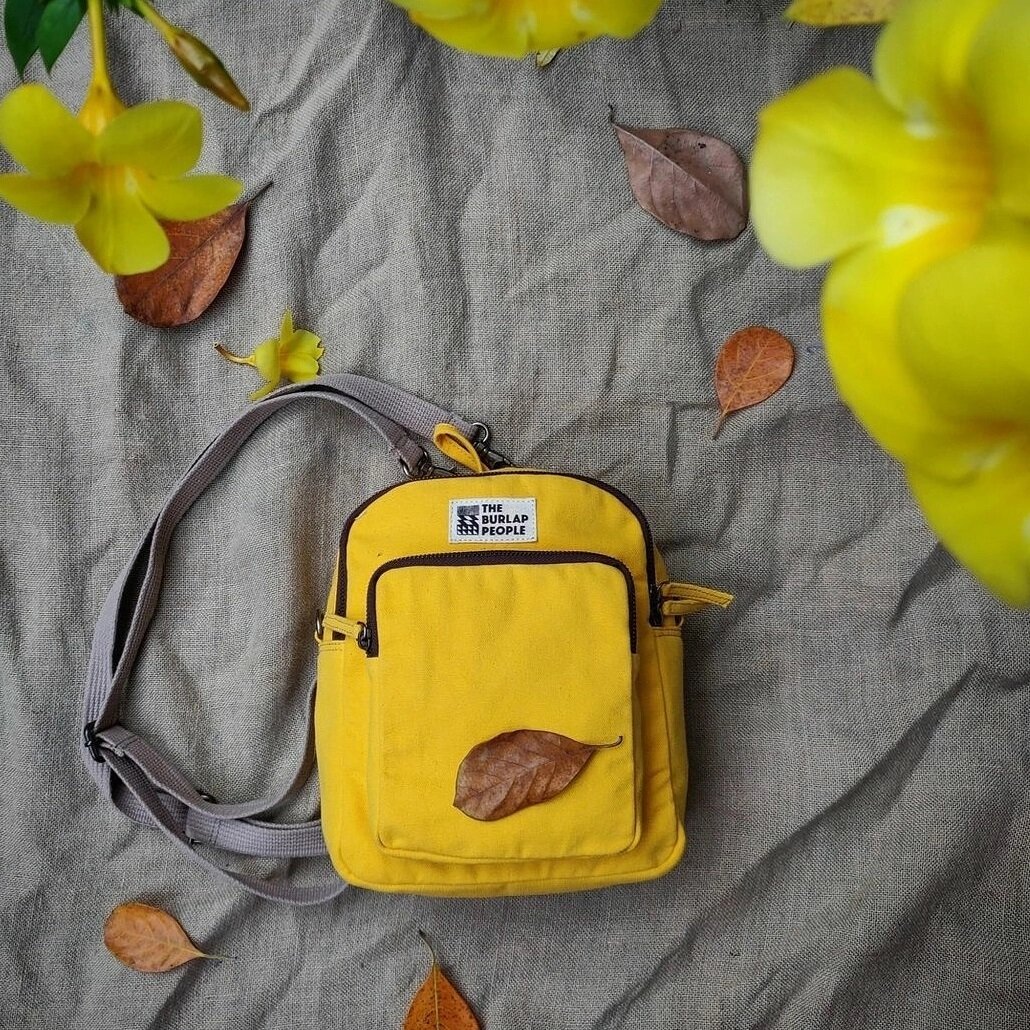 10. Zouk
All of Zouk's items are proudly Indian and 100 % vegan, from laptop bags to sling and messenger bags to backpacks and more. Disha Singh, a Mumbai-based designer, founded the company in 2016 to combine Indian workmanship with designs like Ikat and modern utility. Jute, Khadi, and Ikat are used to make sling bags.