9 Sustainable Feminine Hygiene Startups of India
Women hygiene should be given top priority in the current scenario. It has been seen that women and girl hygiene lacks awareness in certain sectors of the society and usually neglected individually. Entrepreneurs and activists have come with great products and ideas to promote women hygiene as well as sustainability. Let us discuss about the 10 sustainable feminine hygiene startups of India.
1. SanFe
SanFe was founded in 2017 by Archit Agarwal and Harry Sehrawat. It is an IIT Delhi startup, that develops products that helps women maintain their hygiene and health. The brand has developed a reusable sanitary pad, made from composite banana fibre. This sanitary pad from SanFe is affordable and reusable for up to 2 years i.e. 120 washes.
The female hygiene company produces stand-and-pee gadgets, intimate care items, panty liners, organic sanitary pads, pain relief roll-ons, and menstruation cups. It is a direct-to-consumer (D2C) brand and the product is comfortable, rash-free, organic, and eco-friendly.
2. Sirona Hygiene
Sirona was founded by Deep Bajaj, who also introduced Pee Buddy in 2015. Sirona Hygiene designs products that help women starting from their puberty to menopause. Females can stand and urinate with the "Pee Buddy" from Sirona Hygiene. With the device, ladies can use unsanitary restrooms without fear of getting a UTI. Ideal for illnesses like pregnancy, diabetes, and arthritis while traveling or hiking.
Sirona is one of the first Indian enterprises to have adapted and developed a more contemporary and sustainable strategy towards menstruation hygiene in India. Pee Buddy also provides toilet-seat sanitizing sprays and sanitary disposal bags for clean and hygienic disposal of sanitary goods. PregRX is another device that the company markets as the first HCG-Integrated FUD Funnel for in-home pregnancy testing.
3. Carmesi
Carmesi is one of the sustainable feminine hygiene startups of India. It was founded in 2018 by Tanvi Johri and Rikshav Borah. Each Carmesi pad comes in a resealable disposal bag, which solves the issue of sanitary pad disposal. These disposal bags are constructed of recyclable and environmentally favorable "raw kraft paper."
The high-quality sanitary pads from Carmesi are composed of corn starch, an ultra-absorbent material, and biodegradable bamboo fiber. These pads are 100 per cent certified and are rash-free. Carmesi is the first brand of premium, all-natural, and biodegradable feminine hygiene products in India. These items include sanitary pads, tampons, menstrual cups, and heat patches for cramp treatment.
4. Azah
Aqib Mohammad, an Indian entrepreneur, launched Azah in 2018 with the goal of providing women with high-quality, ultra-soft sanitary pads that would address their menstrual-related issues. Azah released the world's first MADE SAFE certified pad. It was tested free from any harmful chemicals from the Safe Cosmetics Australia.
The pad surface is hypoallergenic, ultra-soft and is made of the finest organic cotton guards against irritation and rashes. Azah offers 100% refund if as customer faces a rash from it's pad. Absorbs four times as much flow as of a typical pad, leaving the customer feel clean and dry even on days with high flow rates.
5. Heyday
Deepanjali Kanoria founded Heyday in October 2017, and it was named one of Forbes' 30 under 30 in Asia and India. The start-up is well renowned for its collection of organic and biodegradable newborn diapers, sanitary pads, and menstrual cups.
Heyday organic sanitary napkins are manufactured from plant fibers of corn and bamboo. Heyday have an extremely soft top sheet, a highly absorbent bamboo core, side barriers to prevent leaks, wide wings, and hip guards. Heyday sanitary products are entirely natural and offer 360-degree protection for delicate skin without causing rashes or allergies.
6. Avni
Avni another one among the sustainable feminine hygiene startups, was founded by husband and wife, Apurv Agrawal and Sujata Pawar. Its current product range includes natural cotton sanitary pads, period wear wash, menstrual cup and wash, anti-bacterial relaxing intimate care wipes etc. The products are especially suitable for ladies with sensitive skin who require organic, infection-free remedies for easy periods.
Avni pads are stitched by women across the country and have helped in improving women employment. They have also contributed in helping girl education and period awareness. Avni participated in Cornell's and the Maharashtra government's first accelerator program and raised INR 65 Lacs from WeFounderCircle in a seed round in April 2021.
7. Silky Cup
A female health firm called Silky Cup sells reusable menstruation cups for girls and women. These reusable cups are incredibly affordable and offer an environmentally responsible alternative while still considering women health. Reusable menstruation Silky Cups provide 12-hour wear time as well as comfort and convenience. If properly cared for, Silky Cup has a life expectancy of up to five years.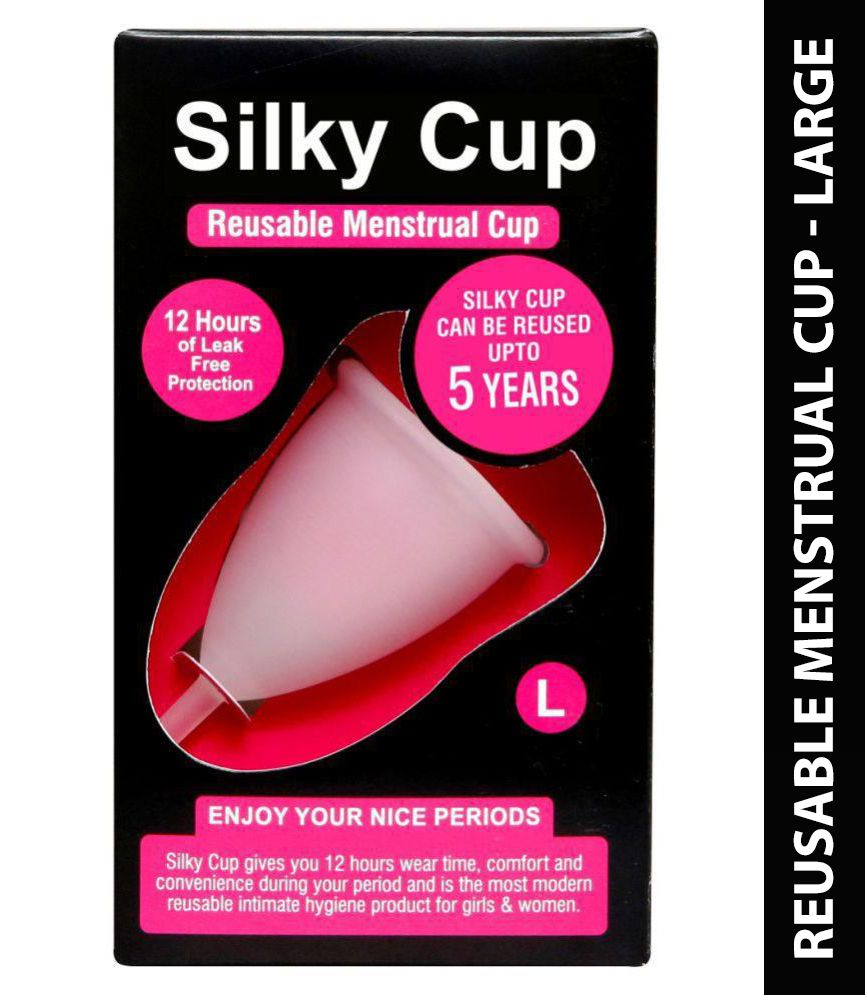 The menstruation cup is available in three sizes small, medium and large. The Huddle-incubated firm is the largest maker of menstrual cups in India and the market leader in India for reusable menstrual cups. The Silky Cup has undergone tests that adhere to international standards (ISO 10993).
8. Woman's Company 
Anika Parashar founded The Woman's Company in Delhi on March 8, 2020, in honor of International Women's Day. In order to deeply care for the environment, the green company only provides biodegradable feminine hygiene products. The business provides sanitary napkins, menstrual cups, tampons, razors, and stand-and-pee urination gadgets to women in order to help them live healthier lives.
Day, night, and teen sanitary pads are the three different types of pads the company provides. The main mission of the company is to provide chemical free products to the customers and reduce its effect on environment.
9. FabPad
Shripriya Khaitan Dhelia and Upasana Todi Prakash, are the founders of the Kolkata-based company, FabPad in August 2020. The company produces recyclable, economical, and environmentally friendly feminine hygiene products while giving unemployed women a living. FabPad donates one pad to girls who are economically challenged for each 25 pads that are sold.
Products provided include organic cotton disposable sanitary napkins, menstruation cups, period panties, reusable cloth diapers for babies, and reusable cloth pads and pantyliners. FabPad currently operates as a direct-to-consumer brand with an emphasis on e-commerce platforms. The goods can be purchased on the company's website as well as from other online retailers.
The Crimson Project: Enactus SVC Students breaking Menstrual Stereotype

Read Ahead
This list of Sustainable Feminine Hygiene Startups of India is not a ranked list. The starts appear in random order. If you are sustainable feminine hygiene startup, Please list your business at: