Tata motors wins bid for 5,000+ electric buses
Tata Motors has emerged as the lowest bidder at the Convergence Energy Services Ltd's (CESL) tender for 5,450 electric buses under the FAME II scheme. On Tuesday, the Ministry of Heavy Industries (MHI) announced the opening of the tenders, which included the largest-ever aggregation of 5,450 buses from five major cities Kolkata, Delhi, Bangalore, Hyderabad, and Surat. Tata Motors would provide 5,450 electric buses for Rs 5,000 crores under the agreement.
In addition to Tata Motors, the electric bus contract was also bid on by Switch Mobility (Ashok Leyland's EV division), VECV (a joint venture between Eicher Motors and Volvo Group), and Evey Trans of the Olectra Group. In terms of a commercial concept, this tender sets the bar for future public transportation. It enables government organizations to acquire mobility as a service, in which operators are paid a defined amount per kilometer over a specified period of time.
The procedure was divided into five categories, with a difference of around Rs. 10 between the lowest and second-lowest bidders in each category. The five categories were 12 meter low floor AC and non-AC e-buses, 12 meter standard floor non-AC, and 9 meter standard floor AC and non-AC buses. The prices listed include the cost of power for charging. A 12-meter bus costs Rs 43.49 per km, while a 9-meter bus costs Rs 39.21 per km.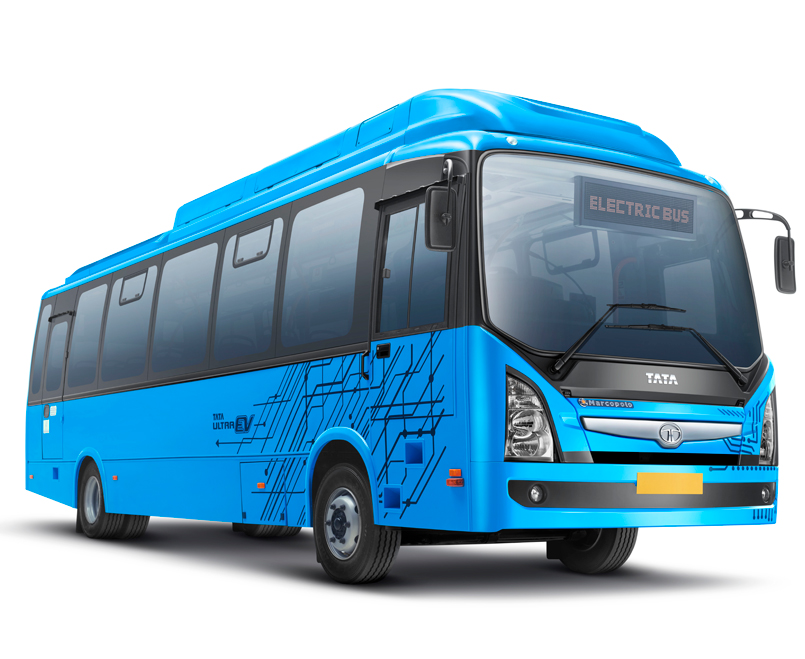 The buses will take advantage of the Government of India's FAME II subsidy, which will amount to Rs 361 crores, which might be utilized to purchase extra electric buses. Over the course of 12 years, the buses are scheduled to travel 4.71 billion km, saving 1.88 billion liters of fossil fuel. This will result in 3.31 million tons of CO2 from tailpipe emissions, which is a significant step toward climate change mitigation. There will be a total of 25,000 job possibilities created as part of this procurement, with 10% reserved for women.
The major aim of the faster adoption and manufacturing of Electric Vehicles in India Phase II (FAME India Phase II) initiative is to stimulate faster adoption of electric and hybrid vehicles by providing upfront incentives and creating essential charging infrastructure.