The Best Organic Mattress Brands in India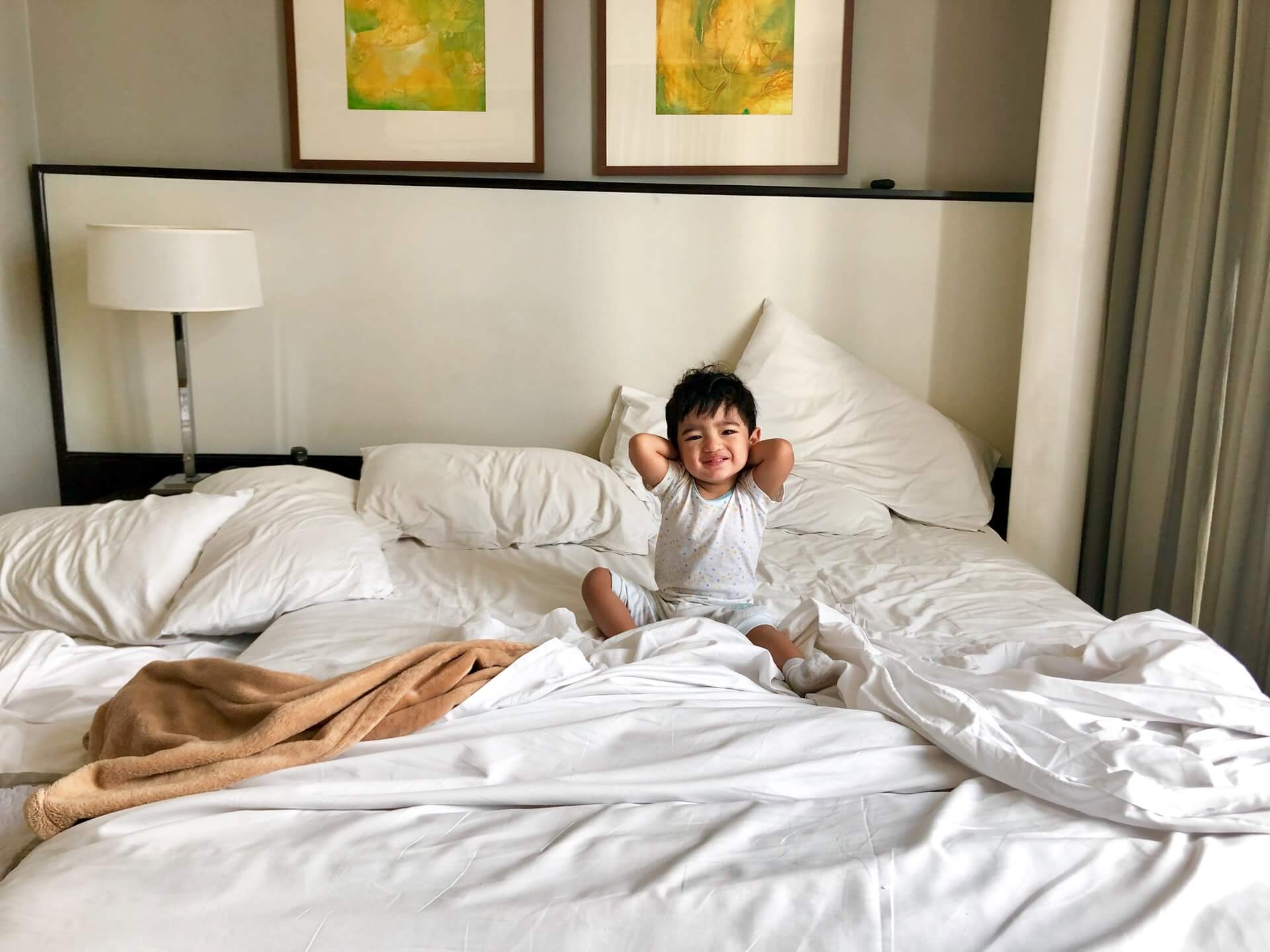 The 8 Best Organic Mattress Brands in India | Suppose you're a green consumer or want the peace of mind that comes with knowing you're purchasing a product devoid of dangerous or poisonous substances. In that case, you're interested in purchasing an organic mattress.
However, the organic landscape is difficult to navigate, as many mattresses fail to live up to their claims of being manufactured with naturally produced products. We've compiled a list of the top organic mattresses that are organic to make things easier for you.
An increasing number of mattress makers have integrated organic components in recent years to make their mattresses more viable and ecologically friendly. While many mattresses contain natural materials, the word "organic" refers to those that have been certified by respected organizations such as the Global Organic Textile Standard (GOTS), Global Organic Latex Standard (GOLS), and the United States Department of Agriculture.
Latex, cotton, and wool are the most prevalent organic materials utilized in today's mattresses. We have curated a list below to assist you in finding best organic mattress:
1. Dreamzee Vilasa
The Latex mattress from Dreamzee is the ideal complement to any new house. It has been found to be the most excellent Indian mattress for back pain, and it is made of organic materials that are long-lasting. Because of the climate it serves, this mattress is a tad on the pricey side.
It strikes a unique blend of medium comfort and good spine support. It is capable of relieving pressure points. It is made entirely of natural latex, a safe and hygienic material to sleep on. It is naturally resistant to dust mites, mold, and germs without insecticides. It's created using the Dunlop method with a Pin-core structure. It includes a temperature control system that keeps you cool in the summer and warm in the winter.
2. Russo Organic Mattress
Russo offers organic mattresses made from 100% certified natural latex mattresses with over 10 years of warranty. The mattress has a thick layer of latex that makes it more sturdy and comfortable. The fabric is extracted from bamboo yarn. The fabric is quite strong and is soft on touch. No chemicals were used in the process of making the mattress.
The natural fabric is certified by Eco Institut, LGA, Oeko-Tex, ABC, STORK and SATRA. It offers average comfort and is suitable for all types of sleepers. Physiotherapists also recommend it as it helps to eliminate back and joint pain.
3. Kurl-on Coir Mattress
Kurl-On mattresses are the epitome of technical advancement. MSI technology (disturbance on one side has no effect on the person sleeping on the other side) and Zero Pressure innovation are two of the technologies used in the mattresses (provides optimum support to the lower back).
This rubbery coir mattress provides the most authentic luxury due to its use of the finest natural components, resulting in an unrivalled night's sleep. It provides a luxurious sleeping experience because to its distinctive plain weave.
These mattresses are extremely sanitary and are highly suggested for your kid. Customers benefit from the greatest and most comprehensive support provided by PU foam with blended coir. The poly cot tapestry on these mattresses is quite attractive.
4. Boston Organic Mattress
For almost four decades, Boston Mattress has been providing mattresses and catering to all types of sleepers. The firm has a good reputation, which reflects the excellent quality of its mattresses. As a result, their product line for general sleepers is not restricted. Rather, Boston has made it a point to create products that can fulfil the needs of a wide range of sleepers.
They have provided you with the choice of selecting a firm or soft mattress based on your preferences. You may also select from a variety of sizes. Additionally, the Boston mattresses include a customising choice, which is a fantastic feature.
Organic latex is used to make the mattress. The outside fabric is constructed of soft and cool woody pulp that has been removed. While sleeping, the mattress gives superior support to the shoulder, neck, back, and hips. It has antimicrobial effects and is naturally debris mite repellent.
Latex has an inherent open-cell model that enables air to circulate freely. In the summer, it does not make you overheated. Because of the organic latex utilised, the mattress is rather substantial. There is a 7-year warranty on this product.
5. Restolex Greensleep Organic Mattress
Coir and natural latex are used to make the mattress. The latex foam is hypoallergenic and prevents dust mites and other allergies from accumulating. It features an open cell structure, and the pin core form improves the mattress's ventilation and prevents heat build-up.
In addition, the mattress has PU foam that is medium firm and provides excellent comfort. The back is supported by the coir, which is covered with natural latex. It keeps the mattress cool as well.
6. Aloha Sleep Mattress
Aloha was created with the underlying belief that responsible, sustainable, and eco-friendly practices are the need of the hour. Unlike traditional mattresses, we use organic materials, crafting latex mattresses
The Nest Bedding Aloha Sleep mattress might be an excellent budget-friendly solution for those searching for a sturdier foam mattress. Those who sleep on their backs or tummies must have no trouble becoming relaxed thanks to the fabrics and construction's soothing properties.
The main components to construct the mattress are, on the whole, of good quality. The concentrations in each foam layer are solid and robust, which means that if properly cared for, the mattress should last a long time.
7. Luxeqo
Because the Orthoganic mattresses are free of heat-trapping memory foams, poisonous PU sponges, and light springs, they sleep softer, give superior maximum comfort on the hips, back, and neck, and are exceptionally sturdy and long-lasting.
GOLS certified organic latex has also earned OEKO-TEX® STANDARD 100: Class 1 certification, that is the most rigorous segmentation techniques and needs a yearly testing inspection to verify that the certified products are free of harmful materials like toxins, poisonous dyes, sustainable agricultural substances, and cancer causing substances like formaldehyde, making them safe for grown ups, babies, and the eco system.
There latex is eco-INSTITUT certified to be extra comprehensive, which means it meets the tightest criteria for contaminants and emissions.
8. Bed and Wood
Bed and Wood offers a range of natural mattresses including cotton, latex, coir and wool. These mattresses are made with fibers sourced naturally, without any springs or foams. The mattress has natural as well as organic material, made without any toxins. Not only is it good for the planet, but also for your well-being.
Even now, 40% of the planet's population sleeps on a bedding identical to this. Your rest is deserving of the highest quality materials derived from natural sources. Add to it the option of sleeping on organically certified mattresses.
Families with children, in particular, are adamant that their children get the cleanest sleep possible. The mattress you choose should provide you with the assurance and peacefulness you need to have a good night's sleep.