Why Alternatives to Plastic Packaging Needs your Attention
Plastic debris is distributed and found everywhere. Bits of it is present in every centimetre per square area. It is populating all our resources, and this needs our attention.
57% of consumers are willing to pay for more sustainable products.
91% of the plastic produced to date hasn't been recycled. 
Most of the plastic waste comes from packaging.
Brands are coming up with ways to be more socially responsible.
Sustainable packaging isn't just an initiative but a necessity both for the brand and the consumers.
Sustainability and environment-friendly practices are being implemented and worked about in the world. It isn't a trend or just a topic to talk about. It is a crucial concept that is being normalised by all the commercial, production and domestic sectors.
Reducing the carbon footprint is the need of today more than ever.
Plastic is revolving around. It's everywhere, and that's undeniable. Alternatives to Plastic can be opted in our daily lives to reduce carbon footprint and be economically aware.
Products need packaging. Most packaging comprises standard plastic resins such as Polyethylene, Polystrene, Polypropylene(PP), Polyvinyl Chloride (PVC, vinyl). A lot of these packagings are made from materials that aren't going to decompose anytime soon.
The packaging never concerns us when we buy a product; it is the product itself that interests us. Although we might like the packaging design, the artistic and unique quality, the inside of the packaging or the product is what matters.
In this post, I will be decoding sustainable packaging for you and how you can use it on an individual level too.
Let's take you on tour to a local grocery store. There are huge racks or shelves filled up with products.
What's the most common thing you notice around there ?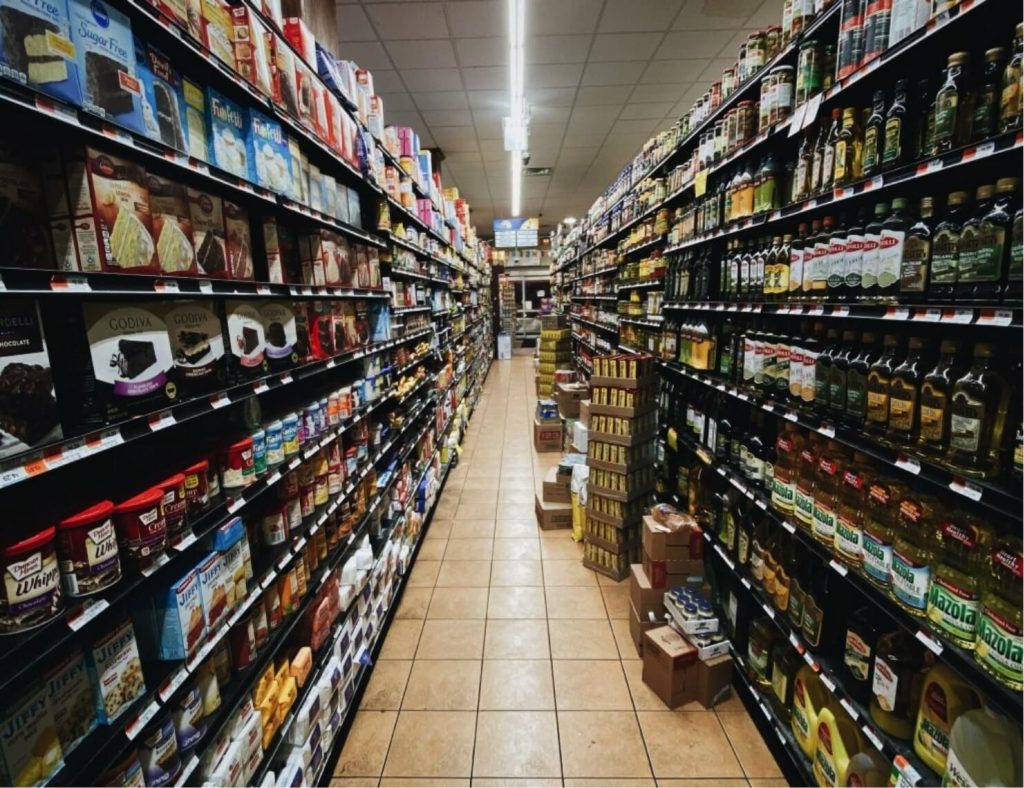 It's the packaging!
Products packaged in plastic.
It's a general thing. We see it everywhere.
Another place I want to take you to is the beach. The beauty of nature that shines through on beaches make us speechless, but something over there makes the whole moment feel wrong.
What is that 'something'?
It again is the plastic waste that is just piled up and dumped on the beach and mixed with water.
There is a massive amount of plastic packaging dumped.
The eery feeling in our head wants us to do something about plastic waste. Sustainable packaging is our solution to it.
Sustainable Packaging. Hearing this name, our mind gives a thousand ideas that relate and do not relate to it. Then we go about it on and on in our minds and then stop at Google.
What is Sustainable Packaging ?
Sustainable packaging means producing such packaging products that do not have a highly adverse effect on the environment and can reduce industries' ecological footprint safeguarding people and the environment.
This means reducing the use of all the plastic resins in the packaging of products. The plastic that enters our economy never leaves it. It just stays over and is piled up that has no value to it. With so much money flowing towards the packaging sector, the product holds value the most.
Earth-friendly actions have heavily questioned the way many companies pack their products. The awareness created has put up a lot of pressure on many brands, companies, and industry to rethink their production and packaging ways. Environmentally conscious consumers play a vital role in it.
Minimising the impact of the packaging on the environment is a significant step. The packaging is done literally in every single product. If every product of the billions of products is packed in plastic materials, it increases our carbon footprint rapidly. Not only does it overpopulate our planet, but so does it bring so many negative impacts on our lives.
What can we do about this packaging waste that isn't going to compose anytime soon?
There are plenty of things that come into play when we think about what can be done.
It can be done on an individual level, domestic level, commercial level. 
How are Companies turning to alternates to Plastic Packaging ?
With increasing environment-conscious consumers and the significant rise in scales showing the negative impact of plastic on the planet, companies have been forced to change their way of thinking.
Consumer behaviour in the current situation is moving rapidly to an eco-conscious setting. They want to explore brands and choose eco-friendly ones in terms of product, packaging, and the marketing process.
A logo in the eyes of the consumers would carry a lot of weight, but the changes in the packaging of a product play a vital role when consumers understand and explore the product.
The change is visible and is implemented in the system. The change needs to stand out and be visible to make the brand stand out.
Brands and companies know what might make their product stand out. A phrase that might be written in the product description or the design gives an idea to the consumer about the brand's contribution to earth-friendly products.
Alternates to Plastic Packaging
For a company to design and understand the product's sustainable packaging, it must acknowledge what it is going out to use.
The Sustainable Packaging Revolution is the race to find out multiple sustainable options for packaging. With science and technology, many sustainable packaging options and methods are streaming out to cater for a wide range of goods, products and services.
There are various alternatives of plastic packaging that have emerged into the market.
Post-consumer recycled Resin
Biodegradable packaging
Plant-based packaging
Recycled Packaging
Post-consumer recycled resin or PCR is being used in the packaging of the products in recent years. Post-consumer recycled resin or PCR resin is the technical term for recycled plastic processed in the factories. The plastic waste is cleaned and turned into resin process into packaging products.
Since these are recycled from plastic waste, many companies and brands fulfil their sustainability goal from it. This shows the reduction of ecological footprint and greenhouse gas emission as they address the plastic waste issue.
Biodegradable packaging is another such type. Biodegradable packaging is made using biopolymers or molecules found in the living organism. The plastic resin used to make biodegradable packaging decomposes quickly as it is made with ingredients that are the preferred food source of bacteria.
47% of packaging decision-makers believe Biodegradable Packaging will be the ultimate solution to Sustainable packaging.
Plant-based packaging is made from cornstarch, mushroom, seaweed and other plant sources and food waste that quickly decompose. With such packaging, it is essential to choose the durable ones not to compose soon and keep the products safe.
Recycled packaging stays in the circular economy for a long time. Cardboards, papers can be recycled and used again and again. In the market, there are various sizes of it. These breakdowns in the landfill easily or can be used in domestic uses also.
Why is Switching Away from Plastic Packaging Important ?
Let's reduce our carbon footprint.
Let's reduce greenhouse gas emission.
Let's reduce the use of plastics.
Plastic affects our health.
Plastic makes the environment polluted.
Let's be conscious of ourselves and our health because our lives matter to the significant change we make.
Till now, you have got an idea of why are we focusing on alternatives to plastic packaging. We need our health to be on point for our thoughts to matter, but micro-plastics wouldn't allow it. So plastic needs to be reduced and maintained.
Companies do not have any problem using plastic packaging. But we consumers are aware and conscious about how difficult it is getting with rising heat, greenhouse gases in our lives. Earth has been suffering a lot. All the natural resources have been mixed up and contaminated with plastic waste.
Our understanding of sustainable packaging can help make a change. Brands, companies and industries will change to fulfil the demands of the consumers.
To a larger extent, the government will acknowledge the seriousness of the issue and further aid in the research, production, and utilisation of sustainable packaging.
Right Packaging can make a Change
Since the 1950s, approximately 10 billion tons of plastic have been produced. It is a huge amount, and understanding the effect of plastic on our daily lives and the earth has made it we all need to be eco-conscious.
The packaging sector produces most of plastic than any other leading industrial sectors. Science and technology have opened up different types of sustainable packaging. Brands, companies have also been addressing such plastic waste issues and fulfilling sustainable goals at their level. They have also been fulfilling the needs of environment-conscious consumers that want to choose sustainable products from the market.
It is a collective, collaborative initiative that requires the consumers' involvement also because only suppliers cannot make a change in reducing the usage and production of plastics.
It isn't just about acknowledgement; we are making a joint effort so that our generation and the upcoming generation don't have to face the 'terror' of plastics. Primarily, our responses to such packaging come with personal health reasons and then building upon that comes a lot of eco-consciousness. In other cases, it directly comes out as a response to the actions we make collectively on the environment. It is essential that we raise our voices, change our choices for sustainable packaging too.
This is a guest post by – Yashaswi Chindaliya
Yashaswi Chindaliya runs the blog – www.yashaswichindaliya.com, where she writes about sustainable living & its various aspects.
Disclaimer: The views expressed are of author. Prakati.in has only published the content.