Bamboo Saa Becomes Udaipur's 1st EV Ready Resort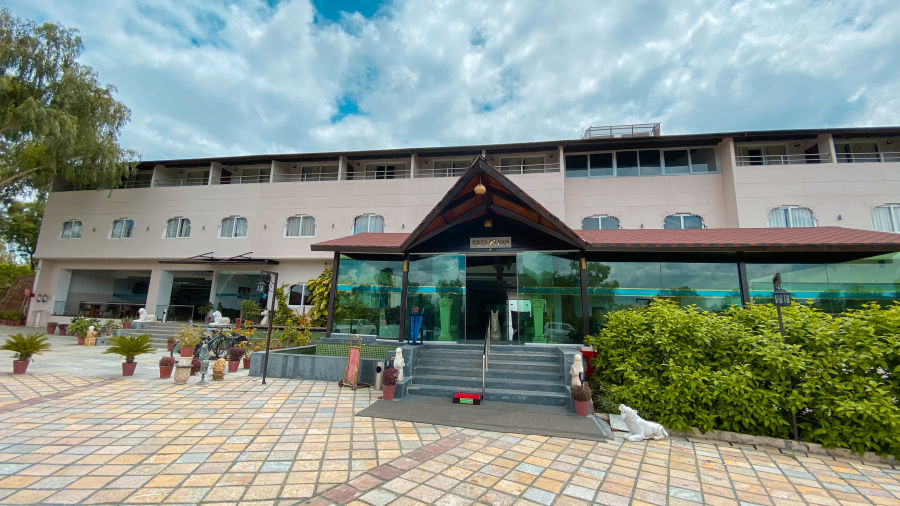 Bamboo Saa Resort & Spa, an eco-friendly luxury resort in Udaipur has become the city's first EV Ready Resort.
Bamboo Saa Resorts & Spa is an eco-friendly luxury resort situated amidst tranquil natural surroundings at the foothills of Sajjangarh Monsoon Palace and next to Sajjangarh Biological Park in Udaipur, Rajasthan.
As a result of this new initiative, Bamboo Saa has become the first resort in Udaipur to provide dedicated Electric Vehicle Charging facility to its guests and the resort will now offer destination charging solution to the guests arriving with electric cars.
Sustainability is at the core of Bamboo Saa Resorts and the resort has installed charging installation to promote use of zero emission electric cars & sustainable mobility. Bamboo Saa has tied-up with YoCharge, an electric vehicle charging station as a service company, to install, operate & maintain the electric vehicle charging station at the facility.
"We're delighted to cater for the need of our environment conscious guests and become an active partner in transition of mobility ecosystem towards Electric Vehicles."

Shaunak Verdia, Director Bamboo Saa Resorts & Spa
The Bamboo Saa Charging station can be operated by users themselves through their mobiles by scanning the QR Codes. The application provides seamless information from acquiring a charger to completing an online charging session.
The destination charging system will allow guests to charge their electric vehicles over-night & upto 100% without deteriorating the battery life.
Often referred to as the Venice of the East; or the city of lakes, Udaipur is a popular tourist destination in Rajasthan with nearly 3 lac tourists visiting the city annually. Installation of EV Charging facility at the resort will enable tourists to adopt electric cars for longer duration & reduce the air-pollution in the city.
By becoming the first EV ready resort in Udaipur, Bamboo Saa has showcased its commitment to sustainable tourism.