Companies that were caught for greenwashing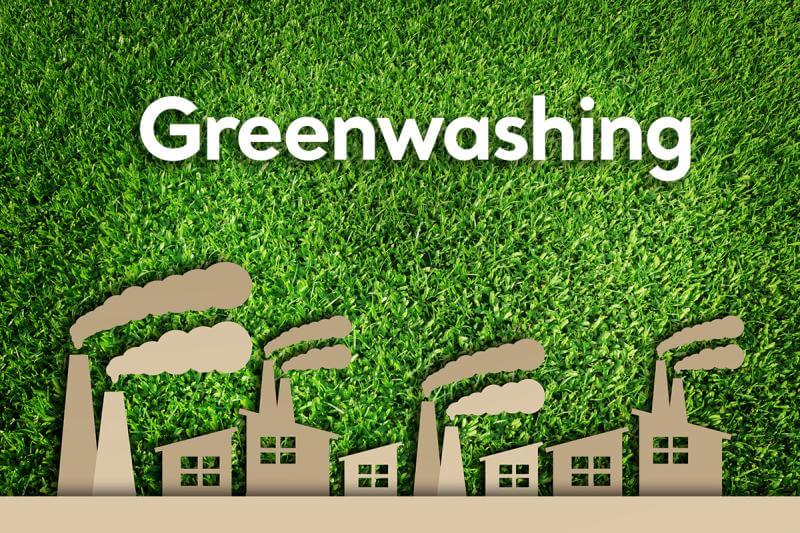 Greenwashing is a practice done by various companies to sell their products by spreading the fake messages that they deploy eco-friendly products or are engaged in environmental friendly practices. Let us discuss about the companies that were caught for greenwashing:
Companies that were caught for greenwashing:
1. Volkswagen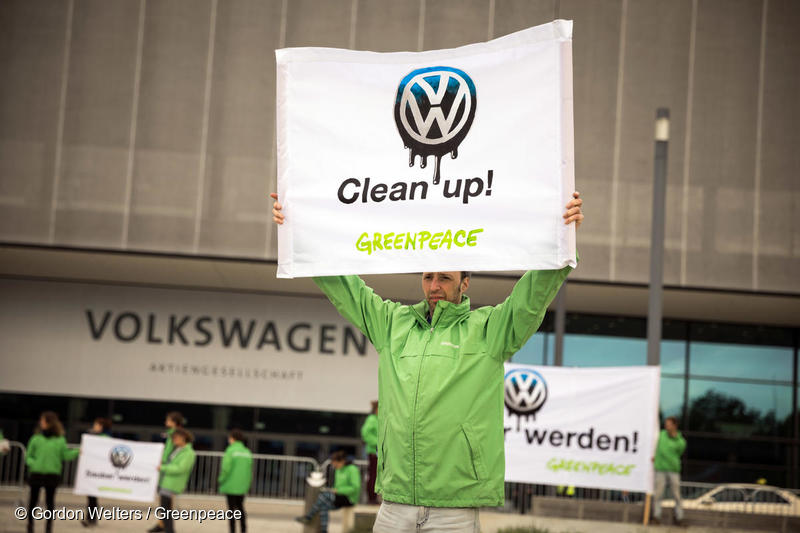 Volkswagen's admission of cheating emissions tests by installing various vehicles with a "defect" device, which included software that could recognize when it was conducting an emissions test and change the performance to lower the emissions level, is a typical example of greenwashing. While this was going on, the company's public marketing efforts highlighted the low emissions and eco-friendly attributes of their automobiles. Actually, the nitrogen oxide emissions from these engines were up to 40 times the legal limit.
2. Innocent
After launching an advertisement that suggests purchasing their smoothies might help rescue the environment, Innocent drinks has been accused of "greenwashing" by activists fighting plastic pollution. Innocent has been asked to stop creating future advertisements that they have termed "greenwashing," according to Plastics Rebellion.
The improbable strategy is best demonstrated by Innocent Drinks. Coca-Cola, the worst polluter of plastic in the world, owns the business. The business also makes use of single-use plastic, which is bad for the environment.
3. IKEA
The world's greatest user of wood, IKEA has increased its use of wood in the past decade. According to an investigation by Earthsight, IKEA has been manufacturing beechwood chairs out of wood that has been illegally taken from the Carpathian Mountains in Ukraine, which is home to animals on the endangered species list like bears, lynxes, wolves, and bison.
The fact that the illicit timber in this case was FSC-certified may be the most stunning aspect of it all. The ethics and openness of the FSC accreditation are seriously called into doubt by this omission, which, according to Earthsight, is not specific to Ukraine. They speak of "rampant unlawful logging" occurring all over the world while the FSC keeps an eye on it.
4. Windex
The glass cleaner by SC Johnson claimed its bottles were made from 100% "ocean plastic". The bottles were actually made of plastic that had never been in the ocean. In Indonesia, the Philippines, and Haiti, it was taken from plastic banks. Due to the fact that this particular sort of plastic would have otherwise ended up in the ocean, it is referred to as ocean-bound plastic.
However, the bad marketing doesn't stop there. Although Windex asserts that its products are non-toxic, a lawsuit was brought against SC Johnson in 2020 on the grounds that some of the components in Windex are dangerous to humans, animals, and the environment.
5. Nestlé
In a statement from 2018, Nestlé stated that it had "ambitions" for all of its packaging to be recyclable or reusable by 2025. Environmental organizations and other detractors criticized the corporation for failing to set specific goals, provide a schedule for achieving its objectives, or make further measures to encourage customer recycling.
In response, Greenpeace made its own statement, in which it claimed that Nestlé's announcement on plastic packaging consisted of more of the same "greenwashing" baby steps to address a situation that it had contributed to.
6. Ryanair
Mid-flight commercials, false luggage fees, and uncomfortable seats. These are just a few of the reasons why people dislike flying with Ryanair, and now you can add greenwashing to the list of negatives. Ryanair audaciously branded itself as Europe's "lowest emissions airline" to the British public at the beginning of 2020. The Advertising Standards Agency immediately banned the advertising after determining that the claim was essentially made up.
It serves as a warning that you should take particular caution in ecologically sensitive industries like aviation where firms are all too keen to tout their commitment to sustainability in an effort to attract more customers. The assertions are frequently untrue.
7. H&M
The fast fashion brand H&M is also among the companies that were caught for greenwashing. Customers were suspicious when this fast fashion company announced that its "Conscious Collection" will feature sustainable clothing. According to a survey by the Changing Markets Foundation, approximately 60% of the claims made by H&M were unfounded or misled consumers.
H&M was determined to be the worst offender of the 50 brands the foundation reviewed, making 96 % false claims. According to the investigation, H&M's Conscious Collection not only employs more synthetic materials than its main collection, but also one out of every five items studied was discovered to be made completely of synthetic materials derived from fossil fuels.
Best Eco-Friendly Jute Bags to buy from Amazon

Read