Dhanak Adivasi Art of Non-Stick terracotta Cookware with Lac Coating
The Dhanak Adivasi of Chotta Udaipur, Gujarat have an indigenous way of making non-stick terracotta cookware which are sold in the weekly haats and purchased by the locals. The uniqueness about these utensils is that they are made with the local clay, first sun dried, then burnished with application of geru paste and coated immediately with lac while they are taken out of the furnace.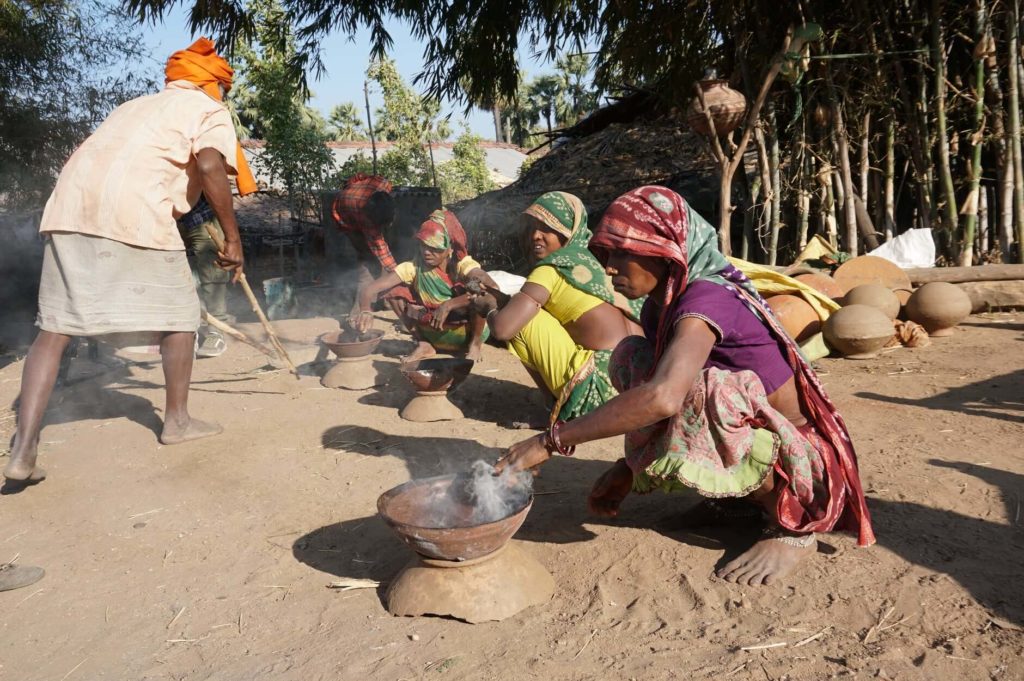 The firing is simple and fastest way every seen anywhere. Dry leaves of Taad tree (local palm) are used to fire the utensils which takes only half an hour to bake them complete. The coating of lac, which is also harvested by the locals make it impervious, smooth and non-stick. This shows that this is the most organic way of making non-stick utensils and that too in clay.
In 2020, Mrinalini Bedi of Indian Institute of Crafts and Design-Jaipur did her graduate diploma project and worked closely with the Dhanak Adivasi of Ambala village near Chhota Udaipur. Her work has given new dimension to this craft which could now also be used in modern kitchens.
References & Disclaimer:
The Content of above article including images has been sourced from Bhasha Research and Publication Center Facebook Page. Prakati.in has only reproduced the content for wider audience reach & to increase the awareness regarding the works.