Digital Transformation in Chemical Industry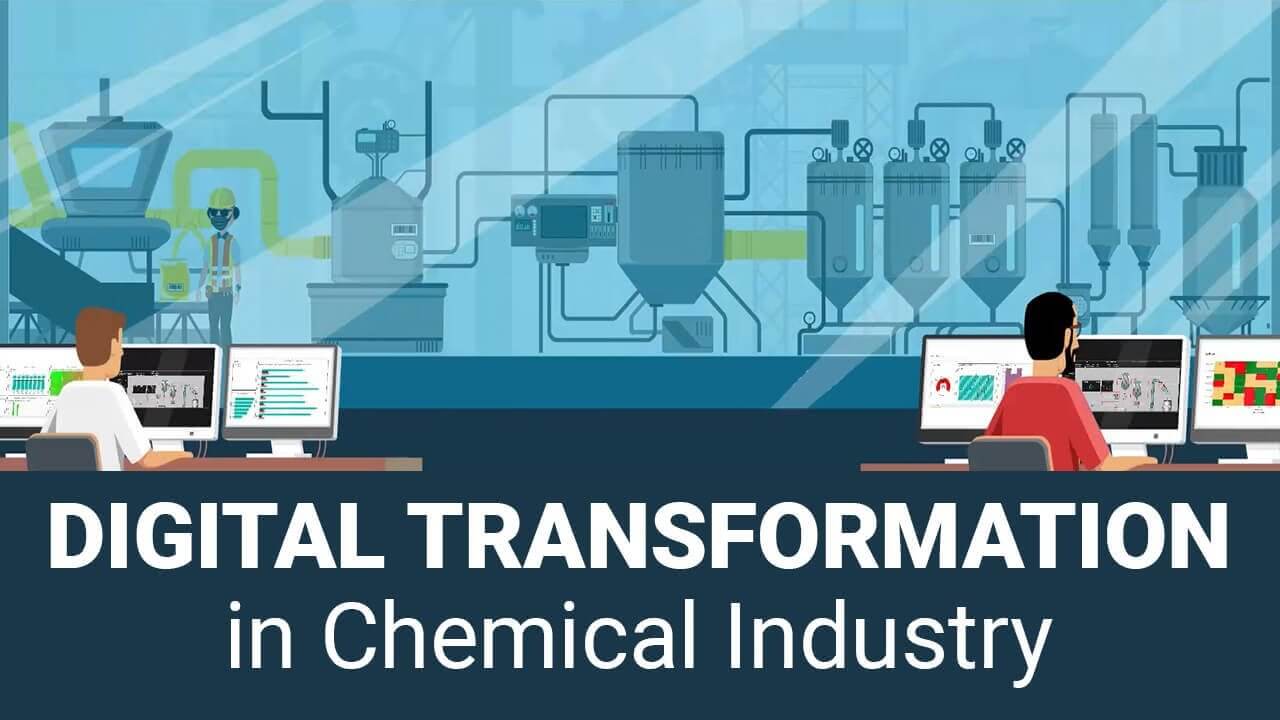 Digital Transformation in Chemical Industry: The evolution of a smart business takes time for big chemical companies, and industry trends add new elements to their transition. Let's take a look at four emerging business models in the chemical industry, which demonstrate the impact of technology on the sector and how to take advantage of it to move towards smart operations and meet immediate needs.
On the threshold of a new decade, chemical manufacturers face a dilemma: To maintain their market position, they must transform themselves into a smart company, but also ensure the performance of their core businesses. In addition, trends in chemistry are creating additional pressures for these companies. As Senior Marketer of the Chemical Solutions industry, Mr. Sumit Agarwal sees more and more challenges related to new competition in the chemical industry. A huge trivialization of shortening product life cycles has taken place. Customers benefit from more suppliers and demand more product customization. The volatility of commodity and energy prices, as well as the relocation of production and demand centers on the global market, make it essential for managers to have visibility on the markets and capacity for decision-making in real-time. Additionally, chemical manufacturers face evolving regulatory compliance requirements – all with agility and know-how.
Forward-looking companies have met these challenges and overcome them by changing their perspective. Specifically, they don't see digital transformation as just a checkbox to tackle current trends – on the contrary, they've found that it's rather the way to get there. A company in the chemicals industry can focus on those areas of its business that need efficiency and modernization the most to be able to react to change quickly, like a smart company.
Technological solutions that respond to trends in the chemical industry
1. Provide added value rather than products
One of the biggest migrations in the chemical industry is the new orientation of customer goals. To provide the answers potential customers want, companies in the chemical industry collect data on their products in order to quantify quality and performance. A coatings manufacturer, for example, can use IoT sensors to determine how a product responds during processing at the customer's premises, providing data on optimal conditions of application and use. Likewise, a resin manufacturer could remotely monitor the reaction of a product under various conditions, to provide technical information to the dealer, which would help ensure product quality and reduce waste.
2. Create "error-proof" operations with new technologies
Chemical industries are also beginning to use technology to improve their productivity. They discovered the benefits of automating standard back-end processes using technologies, including machine learning and IoT. These technologies greatly reduce the need for human intervention – as well as the risk of human error. Blockchain technology also offers the best potential for preventing the use of counterfeit chemicals, which is paramount for chemical manufacturers who supply their products to the pharmaceutical and agricultural industries. The blockchain also makes it possible to control the processes with less work and losses, while securing the reputation of the company.
3. Competition in the ecosystem
Chemical manufacturers can no longer limit themselves to their own interests. They recognize that they must cooperate with their customers and other businesses and organizations to conserve resources and protect the environment. As part of a circular economy, chemical companies can source raw materials from a recycler, which requires a proven solution to confirm their quality and availability. Circular economy consortia can demand a reduction in environmental threats such as ocean plastics or exposure to dangerous chemicals, thereby creating opportunities for innovation.
Their customers, too, are probably looking for ways to reduce waste and protect their ecosystems. Farmers, for example, can benefit from solutions that allow them to immediately analyze soil quality, weather conditions, and crops; This helps determine the right products and the right planning for applying fertilizers, protecting crops, or taking advantage of new seeds. With this data, they only use what they need, create less waste, and maximize performance.
4. Remain agile in a dynamic market
For some companies, the priority is to stay agile in an uncertain mergers and acquisitions environment. Chemical companies need to be able to quickly divest themselves of their assets, adjust their portfolios, and adapt their operations to changing market conditions. Technology can provide visibility into production, order logistics, and market conditions that leaders need to make critical decisions and stay agile.
Slowly, but surely, a road to success for chemical companies
Rapid or drastic changes in the overall operations of a chemical company could adversely affect product quality, customer satisfaction, and business operations. In addition, digital transformation in any industry requires a change in mentality, new management techniques, and new skills of workers. There is no silver bullet that will enable rapid digital transformation. Change, especially for large companies, just takes time. But we strongly recommend that you start your transformation now. As you align with the needs of your customers, look for opportunities that will allow your business to grow in the future.
The key is to deploy technology with its added value in mind, rather than using it just for the sake of being able to boast about it. Companies that follow this practice will thrive, regardless of the changing trends in the chemical industry. Understanding the value of technology will allow you to add value to your business and stay competitive, even with the challenges ahead.
---
Author Bio
Name- Sumit Agarwal
Bio- Sumit is a director of marketing in MLA Group. MLA Group is the largest manufacturers of Aluminium/Calcium Silicates in India having complete vertical integration and unique product properties.
Digital Transformation in Chemical Industry | Digital Transformation in Chemical Industry