Top 10 Hemp based Product Companies in India
The Cannabis sativa plant variant known as hemp is grown for its fiber rather than for any intoxicating properties. Many hemp varieties lack the addictive properties of Cannabis. This variety of industrial hemp has been utilized to produce oil, fiber, and as a nutritional source. Let us discuss about the top 10 hemp based product companies in India.
Health benefits of Hemp
Hemp seeds include vitamins, minerals, and other substances that may have important health advantages. Vitamin E, which is important for maintaining the health of your immune system, is abundant in hemp oil. These good fats, such omega-3 and omega-6 fatty acids, are abundant in hemp seeds. Both of these fats are well known for enhancing heart health by lowering blood pressure, cholesterol, etc.
Gamma-linolenic acid (GLA), which is abundant in hemp seeds and which the body transforms into anti-inflammatory chemicals, has an anti-inflammatory impact. GLA has the ability to control inflammation throughout the body, especially in the joints. It is used as a pain reliever for muscle and joint pains. Hemp seeds helps to reduce the effect of mood swings by balancing the hormones and manages to deal with stress. Its antioxidant mechanism helps to deal with brain diseases.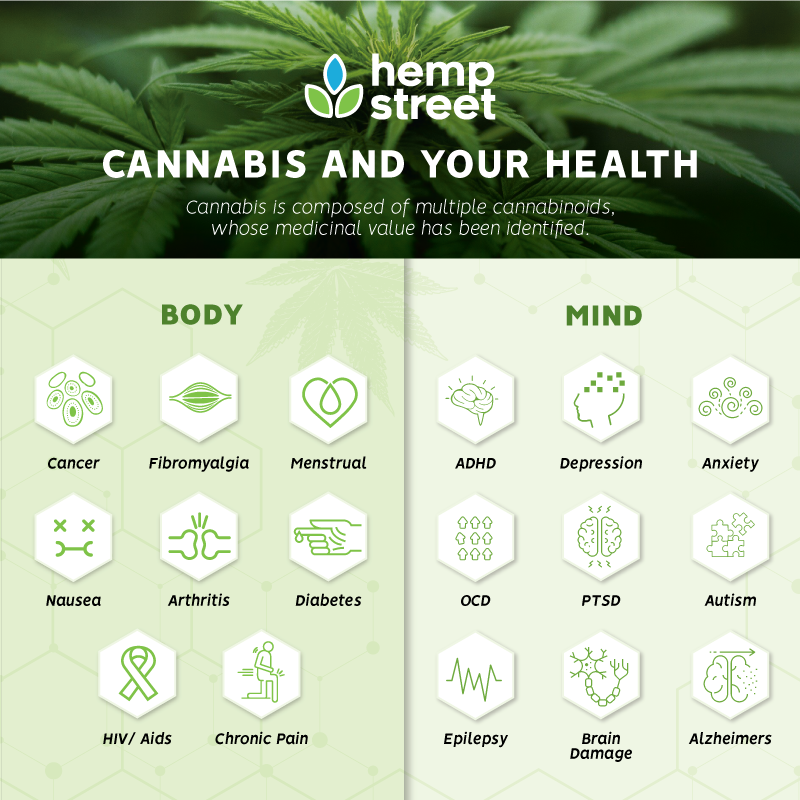 Top 10 Hemp based Product Companies in India
1. BOHECO
A privately held social enterprise with its headquarters in Mumbai, India, Bombay Hemp Company is also known as BOHECO (Bo-hee-ko) among the local community. Industrial hemp is the super crop of our time, and BOHECO was established in India to study and promote it. BOHECO was formally registered under The Companies Act (1956) on January 19, 2013.
Its operations include research, cultivation, harvesting, processing, manufacturing, trading, wholesaling, retailing, innovation, advocacy, and marketing Indian industrial hemp both domestically and internationally. To create an industrial hemp ecosystem or industry, it makes use of public-private partnerships, contractual cultivation and processing, subsidiaries, and cooperative research methods.
BOHECO have received two awards in 2017: the Social Innovation Leadership Award at the Social Innovation Conference Awards on World CSR Day, and the Second Runner-Up position at the Tata Social Enterprise Challenge, a joint project of the TATA group and the Indian Institute of Management (IIM).
2. Beardo

Founded in 2016 by Sheth with his childhood friend and business partner Ashutosh Valani, Beardo is one the most successful startups in the still niche male grooming market in India, the size of which is pegged to be about US $1 billion. Beardo is owned by Zed Lifestyle Private Limited, an Ahmedabad based startup targeting opportunity in the men's personal grooming segment that was heavily dominated by Chinese companies.
3. Health Horizons
Raw hemp seeds, hemp powder for protein and ayurvedic blends, hemp oil for cooking, skin, hair, and pets are just a few of the hemp-based items that Health Horizons sells in India. Its products, which include pure, organic, and vegan goods for a diet high in protein and omega-3 fatty acids, are available for purchase online.
Health Horizons is a pioneering zero-waste, carbon-negative hemp business with operations in India that has experienced significant growth in recent years. Health Horizons offers hemp-based dietary supplements and personal care items for daily use that are produced in GMP-certified and USFDA-approved facilities.
The business was established in April 2017 with the goal of creating goods made from pure, organic hemp so that people might benefit from its amazing properties. The goal is to promote hemp's advantages and grow the sector.Now, they serve as a contract manufacturer for 80% of Indian brands.
4. Hemp Foundation
The mission of the non-profit organization Hemp Foundation is to empower farmers in Uttarakhand by facilitating their access to the global market as providers of hemp goods. By providing chances at our organic farms in Uttarakhand, they have also concentrated on the reverse migration of those who had moved to towns in search of employment.
In the Indian Himalayan Region, the Hemp Foundation intends to conduct germplasm research on both domesticated and wild forms of hemp. This helps the crop enhancement program produce more sustainable food options for the community.
It is also giving IHR women options for generating money through empowering women-focused self-help groups (SHGs). They train them in marketing and connect them to the larger hemp market. Hemp found is altering the place of women in the local economy.
5. Hempster
Hempster was created by Rajarjun Reddy Gummi and Abhishek Sajjala. It is India's first hemp body care brand.They regularly add and remove goods based on client input, including body butter, oils, soaps, and shower gels.
The two most popular products are hair oil and massage oil. They currently have their own e-commerce portal under construction and sell their goods on e-commerce sites like Amazon. They educate consumers who still have preconceived notions about hemp-based products with the use of awareness campaigns like Project H.
6. Satliva
The new product offerings from Satliva-Nature Nurtures, a luxury handcrafted brand for hair and body-care products created from hemp raw materials, have a contemporary twist and come in a variety of ranges that helps to nourish hair and skin. The exclusive Satliva product line has already experienced a spectacular rise in popularity and is a top performer in the ethical market.
In addition to being soft on the skin and offering the necessary quantity of Omega and Amino acids to improve skin cells' resistance to infection, rashes, minor wounds, and bruises, Hemp seed oil made from the hemp plants grown in the foothills of the Himalayas also soothes the skin.
Namrata Reddy Sirupa, founder of Satliva says that the company focuses on bringing up a new product that helps to take care of skin and hair naturally. The brand aims to represent purity. After doing extensive research on the benefits of hemp they want their consumers to attain it through their products.
7. Vedi

Vedi Herbals was established in 2016 by Sourab Agarwal, is based on Ayurveda and includes medical cannabis in its formulations. The hemp-based medication from Vedi Herbals is available as tablets or droplets of oil that can be swallowed. The firm has lately entered the hemp body goods market, creating body washes and liquid soaps using cannabis and hemp oils in addition to Ayurvedic herbs and hemp medicines.
The company's consumer-facing brand, Vedi Herbals, which is owned by HempCann Solutions, offers a range of Ayurvedic goods like ashwagandha and shatavari as well as cannabis-infused medications that treat a variety of diseases including insomnia, chronic pain, inflammation, irritable bowel syndrome, epilepsy, depression, and migraine, among many others.
The self-funded startup, since its inception, has served around 8,000 customers. Through its parent company, HempCann Solutions, the startup aims to venture into exporting cannabis-based infusions and other products. It also plans to add more products to its herbal medicine and bath and body products portfolio.
8.Hemp Republic
Hemp Republic, based in Hyderabad (Telangana), is one of the well-known hemp based product companies that is exporter, and supplier of a variety of fabrics. The company was set up in 2019 and is run by Mr. Varun Gupta and Mr. Prashansa Shahani. They have also been able to grow their business and become well-known around the world with their customer-focused strategy, open business practices, and reasonable pricing structure.
Customer complaints, inquiries, and orders are all handled by a dedicated team of employees, along with the purchase of raw materials and the manufacturing of products, quality testing, logistical activities, and customer service. Hemp Republic makes sure that the fabrics it sells are made in accordance with the established industry quality standards.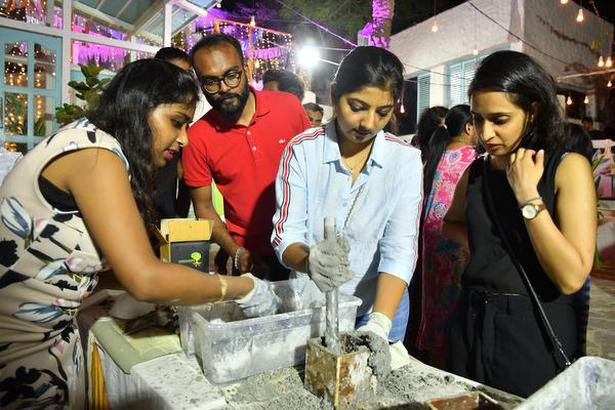 9. Hempstrol
Hempstrol co-founded by Deepika Sharma is one of the fastest growing hemp based product companies in India with headquarter at Jaipur, Rajasthan. Their goal is to provide environmentally friendly products using only the highest quality therapeutic hemp. They are developing a plan that will help India develop a respectable hemp industry that meets global standards. The organization also focuses on using the super plant Hemp to strengthen ties between the USA and India.
The company has introduced THC oil and Hemp extract (CBD oil) . People have discovered that THC can benefit them with a variety of physical and mental health issues. When used in the proper quantity, many people find that the ratio of THC to CBD is a beneficial addition to their daily health. Pet CBD oil is used exclusively for pets. CBD oil has been seen as an effective pain reliever.
The company has also brought up a mask using hemp fabric. The products developed at Hempstrol, follows FDA guidelines.
10. Ananta Hemp Works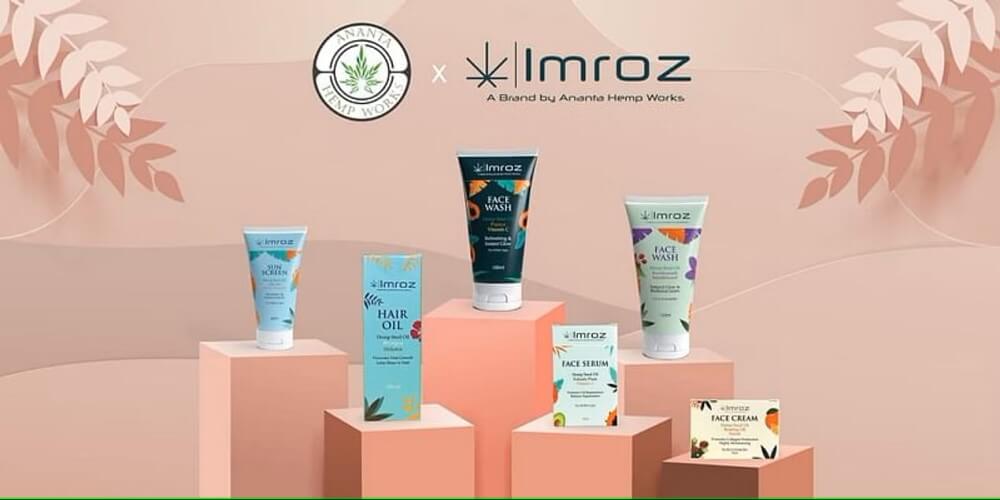 Ananta Hemp Works, a 2020 startup founded by Abhinav Bhaskar and Vikram Bir Singh, has established a reputation for innovation and a distinctive business strategy in the hemp sector. The goal of Ananta Hemp Works is to reintroduce civilization to hemp, the most adaptable herb mankind has ever seen.
One of the pioneer hemp based product companies, Ananta offers three product lines: Hemp Nutritional Range, Hemp Personal Care Range and Hemp Wellness Range. Ananta Hemp Works has also come out with a new personal care sub-brand, Imroz. Now Ananta has toped to one of the best sellers for hemp products in India.
If you are startup or company, working with hemp based products. Please add your company in the sustainable product directory – here